Interpretation Introduction
Interpretation: Among green light and red light, the colour having the higher energy photons should be identified.
Concept introduction:
Electromagnetic radiations are a type of energy surrounding us. They are of different types like radio waves, IR, UV, X-ray etc.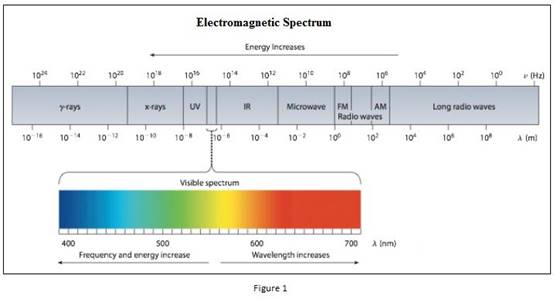 The red light and green light lies in the visible light where it is between and .
Planck's equation,
The energy increases as the wavelength of the light decrease. Also the energy increases as the frequency of the light increases.
The frequency of the light is inversely proportional to its wavelength.