Recently, Stillwater Designs expanded its market by becoming an original equipment supplier to Jeep Wrangler. Stillwater Designs produces factory upgraded speakers specifically for Jeep Wrangler. The Kicker components and speaker cabinets are outsourced with assembly remaining in house. Stillwater Designs assembles the product by placing the speakers and other components in cabinets that define an audio package upgrade and that can be placed into the Jeep Wrangler, producing the desired factory-installed appearance. Speaker cabinets and associated Kicker components are added at the beginning of the assembly process.
Assume that Stillwater Designs uses the weighted average method to cost out the audio package. The following are cost and production data for the assembly process for April: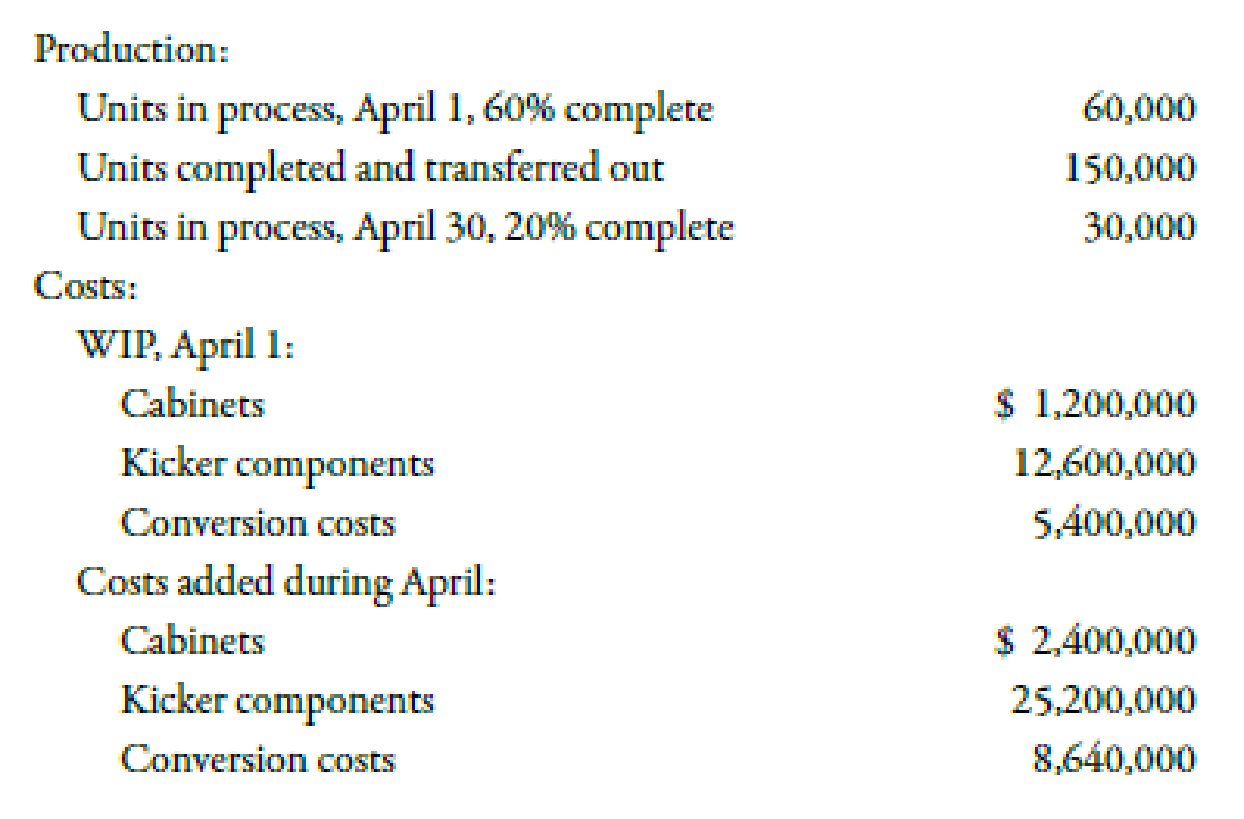 Required:
1. Prepare a production report for the assembly department for the month of April.
2. CONCEPTUAL CONNECTION Write a one-page report that compares the purpose and content of the production report with the job-order cost sheet.