Interpretation:
"Parent" amine can be regenerated from the given salt or not has to be indicated.
Concept Introduction:
Quaternary ammonium salt is the one that has four carbon atoms attached to the nitrogen atom.  This is formed by the reaction of tertiary amine with alkyl halide in presence of a strong base.
Neutralization reaction is the one that takes place between an acid and a base to give salt as product.  As amines are bases due to the amino group in it, the reaction with inorganic acid or carboxylic acid gives salt as product.  The salt formed is an amine salt.  Proton is donated from the acid to the nitrogen atom which acts as a proton acceptor.  In simple words, it can be said that in an amine‑acid reaction, the acid loses a hydrogen ion and amine gains a hydrogen ion.
When a strong base is added to the amine salt, the parent amine can be obtained.  This is a reverse reaction of the amine salt formation reaction.  These reactions can be represented as shown below,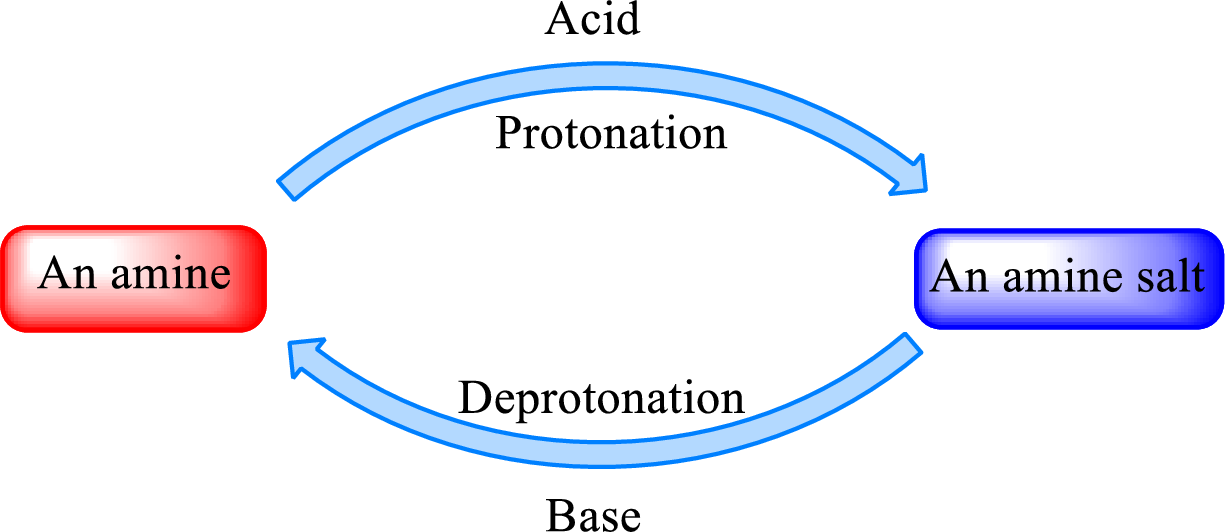 Quaternary ammonium salt does not give the "parent" amine when treated with a strong base as there is no possibility of deprotonation to take place.