BANK RECONCILIATION AND RELATED JOURNAL ENTRIES The book balance in the checking account of Johnson Enterprises as of October 31 is $5,718. The bank statement shows an ending balance of $5,217. The following information is discovered by (1) comparing last month's deposits in transit and outstanding checks with this month's bank statement, (2) comparing deposits and checks written per books and per bank in the current month, and (3) noting service charges and other debit and credit memos shown on the bank statement.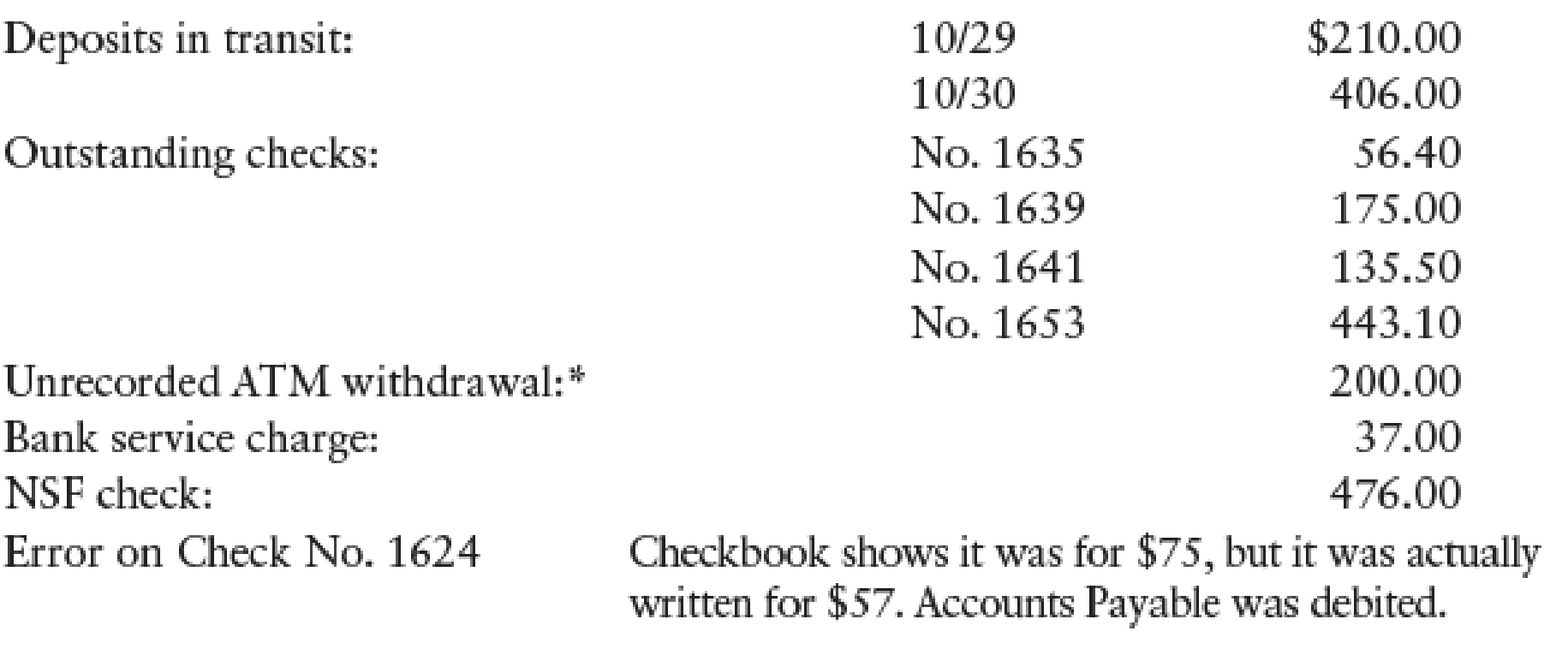 *Funds were withdrawn by Enoch Johnson for personal use.
Required
1. Prepare a bank reconciliation as of October 31, 20--.
2. Prepare the required journal entries.