Structuring a Special-Order Problem
Rabbit Foot Motors has been approached by a new customer with an offer to purchase 5,000 units of its hands-free, Wi-Fi-enabled automotive model—the SMAK—at a price of $18,000 per automobile. Rabbit Foot's other sales would not be affected by this new customer offer. Rabbit Foot normally produces 100,000 units of its SMAK model per year but only plans to produce and sell 90,000 in the coming year. The normal sales price is $35,000 per SMAK. Unit cost information for the normal level of activity is as follows: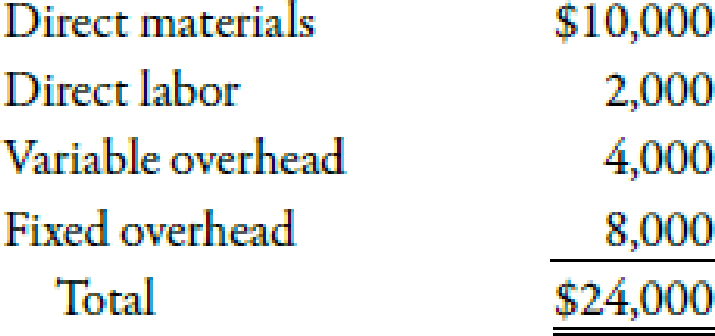 Fixed overhead will not be affected by whether or not the special order is accepted.
Required:
1. What are the relevant costs and benefits of the two alternatives (accept or reject the special order)?
2. By how much will operating income increase or decrease if the order is accepted?