Premature Birth in an At-Risk Family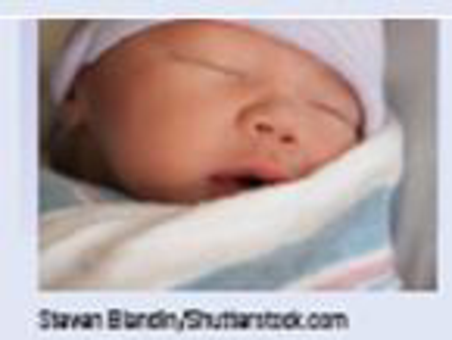 Erica is a former 27-week female, birthweight 1.14 kg, and birth length 38.0 cm; his weight, length, and head circumference measurements were appropriate for age. She was born to a 32-year-old woman with hypercholesterolemia and a pre-pregnant BMI of 18. This was her second pregnancy; she and her husband also have an 20-month-old daughter.
Respiratory support and parenteral feeds of amino acids and dextrose were initiated on the day of delivery. The day after birth, small volumes of mother's own breast milk were introduced via orogastric tube but were discontinued because of suspected intolerance. Breast milk was reintroduced three days later and Erica's mother had a very good milk supply.
There were multiple occurrences of abdominal distension and periods when enteral feeds were put on hold. Erica's tolerance to fortified breast milk feeds slowly improved, and fortified feeds of breast milk were initiated at 18 days of age. Erica received parenteral nutrition for a total of 20 days. She was diagnosed with anemia of prematurity, and received two blood transfusions during her stay.
Throughout this time, Erica's weight and length progressed appropriately. Her head circumference showed minimal growth over a 3-week period. The concentration of her feeds was increased to 26 calories per ounce. Because of suspected gastroesophageal reflux, the volume of her feeds were decreased and feeding concentration increased to 28 calories per ounce. Mom continued to provide breast milk for all of Erica's feedings.
Breastfeeding was initiated when Erica was 33 weeks postmenstrual age. Respiratory support was discontinued at 36 weeks postmenstrual age. At 37 weeks postmenstrual age, she was bottle feeding and breastfeeding well and no longer needed tube feedings.
Erica had a 105-day stay in the NICU. She remained anemic, and iron and multivitamin supplements were continued at discharge. The recommended discharge feeding plan was comprised of ad lib breastfeeding/expressed breast milk and supplemental feeds of 22 caloric post-discharge formula daily. At time of discharge, Erica's weight, length and head circumference were at the 50th percentile on the Fenton growth chart for preterm infant girls. Her mom's milk supply continued to be very adequate; and Erica was breastfeeding well. She was enrolled in the Early Intervention Program and was achieving appropriate developmental skills for her corrected age. Complementary foods were introduced at 6 months corrected age. At 9 months corrected age she transitioned off supplemental feeds of post-discharge formula to exclusive feeds of breast milk and breastfeeding. Erica continued to meet nutrition and growth goals. At 15 months of age, Erica's corrected age was 12 months and all of her growth measurements were above the 50th percentile for corrected age.
What are the nutritional issues that need to be monitored after Erica's discharge?