II. Energy from Crude Oil (Modeling)
The table shows the total energy supply from crude oil products, in quadrillion BTUs, for the years from 2010 and projected through 2040.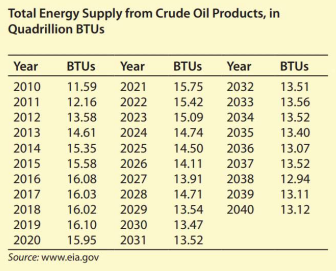 Find the cubic function that models the data, with x equal to the number of years past 2010 and y equal to the number of quadrillion BTUs of energy. Report the model as with three significant digit coefficients.