Interpretation:
The difference in the boiling points of the given set of compounds has to be rationalized.
Concept Introduction:
Boiling point of any compound, depends upon its strength of Intramolecular force and Intermolecular force present in it.
Intramolecular force refers to type of bonding between the atoms.
Intermolecular forces are the forces that bind the molecules together to attribute to a stability of a compound.
If the strength of intermolecular forces is high, boiling point will be high and if it is low, boiling point will be low.
They are collectively known as "Interparticle forces". The classification can be summarized as follows –

                                                             Figure 1

                                                               Figure 2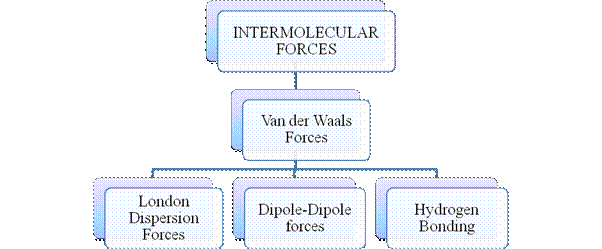 Figure 3
The type of bonding between atoms or ions is Intramolecular force. The intramolecular force in ionic compounds is electrostatic force of attraction between the ions of opposite charges.  Usually ionic compounds are solids with high melting points. Covalent bonds are of two types, that is polar covalent bond and non-polar covalent bond. Covalent compounds are found as solids and liquids with moderate melting and boiling point. Metallic bond is formed between the metal atoms of an element.
Intermolecular forces are Van der Waals forces. They are weak and are of three types - London dispersion forces, dipole-dipole forces and hydrogen bonding. Hydrogen bonding is formed in polar covalent compounds containing hydrogen and other high electronegativity like fluorine, oxygen or nitrogen. These atoms in a molecule partially bond to hydrogen of the other same molecule or within a molecule. It is relatively the strongest one. Hydrogen bonded compounds are usually liquids. They exhibit high boiling point.
London dispersion forces exist in all types of molecules. This is the force responsible for the condensation of non-polar compounds into liquids or solids under low temperature.
Dipole-dipole forces exist in polar covalent compounds. Hydrogen bonding exists in polar covalent compounds containing Fluorine, Oxygen or Nitrogen directly bonded to Hydrogen.