Ethylene oxide is an intermediate in the manufacture or ethylene glycol (antifreeze) and polyester polymers. More than 4 million tons are produced annually in the United States. The molecule has a three-member ring of two C atoms and an O atom.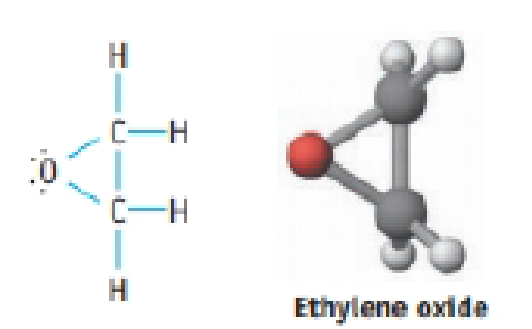 (a) What are the bond angles in the ring? Comment on the relation between the bond angles expected based on hybridization an d the bond angles expected for a three-member ring.
(b) Is the molecule polar? Based on the electrostatic poten1ial map shown below. where do the neg-alive and positive charges lie in the molecule?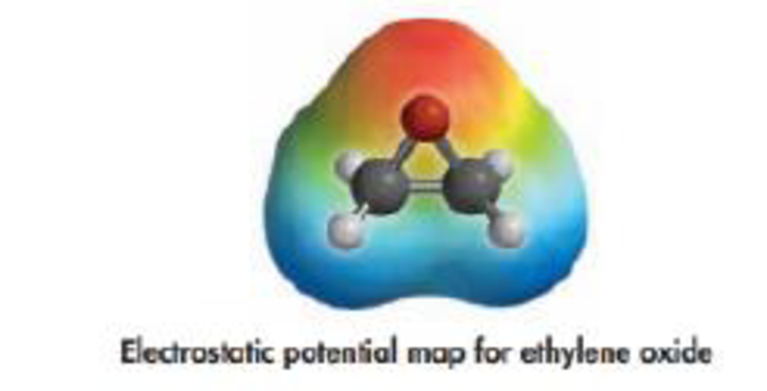 Polarity: It is a well separation of electric charge leading to a molecule or chemical compounds having an electrical dipole moment. Generally the polar molecules must contain polar bonds due to a different in electronegative between the bonded atoms.
The electrostatic potential map clearly to explain, the oxygen atom has more negative (δ–) charge and other side has less positive (δ–) charge, so this molecule is a more polar nature.