Urea reacts with malonic acid to produce barbituric acid, a member of the class of compounds called phenobarbitals, which are widely prescribed as sedatives.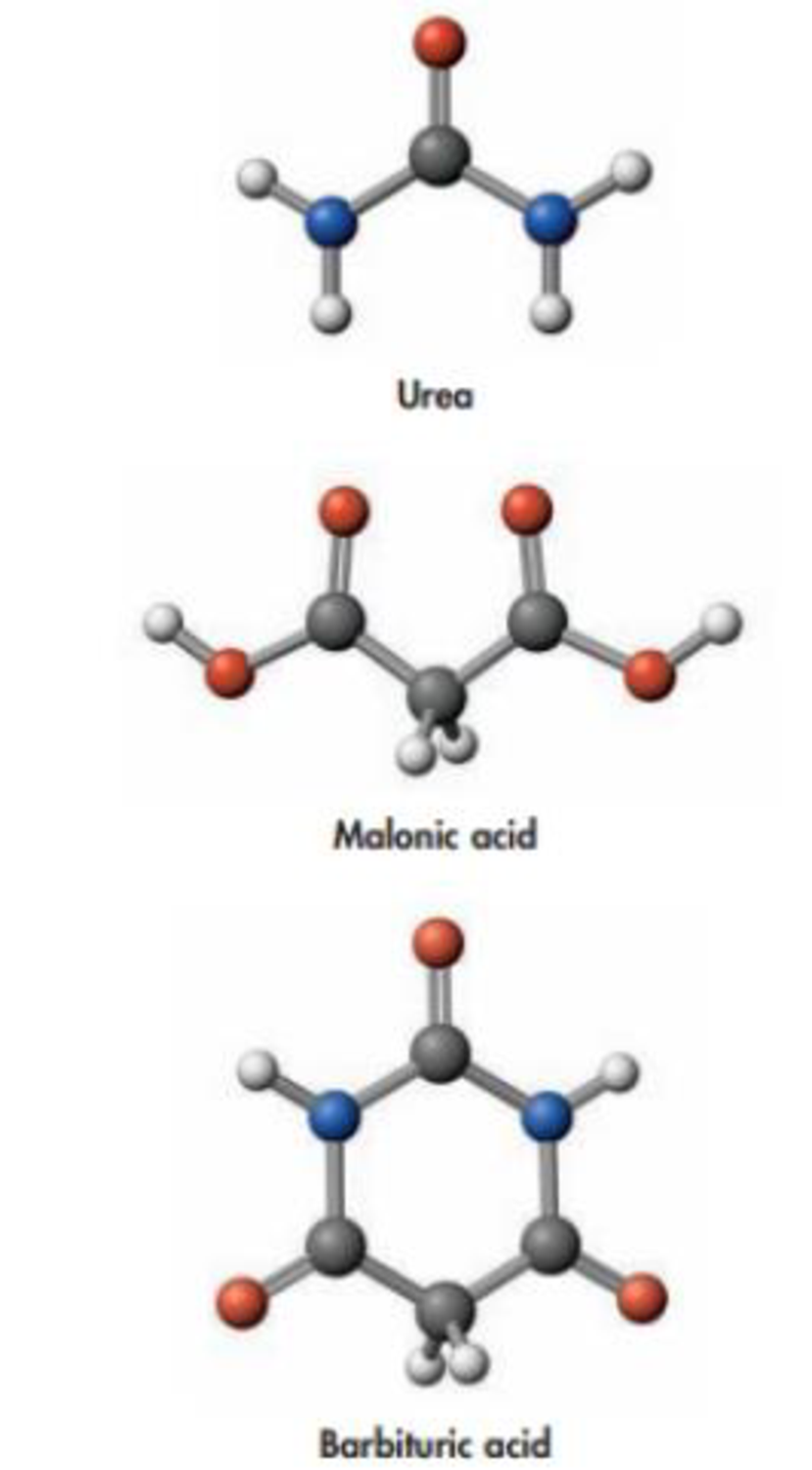 (a) What bonds are broken and what bonds are made when malonic acid and urea combine to make barbituric acid? Is the reaction predicted to be exo- or endothermic?
(b) Write a balanced equation for the reaction.
(c) Specify' the bond angles in barbituric acid.
(d) Give the hybridisation of the C atoms in barbituric acid.
(e) What is(are) the most polar bond(s) in barbituric acid?
(f) Is the molecule polar?