Antibiotics and Protein Synthesis
Antibiotics are molecules produced by microorganisms as defense mechanisms. The most effective antibiotics work by interfering with essential biochemical or reproductive processes. Many antibiotics block or disrupt one or more stages in protein synthesis. Some of these are mentioned here.
Tetracyclines are a family of chemically related compounds used to treat several types of bacterial infections. Tetracyclines interfere with the initiation of translation. The tetracycline molecule attaches to the small ribosomal subunit and prevents binding of the tRNA anticodon during initiation. Both eukaryotic and prokaryotic ribosomes are sensitive to the action of tetracycline, but this antibiotic cannot pass through the plasma membrane of eukaryotic cells. Because tetracycline can enter bacterial cells to inhibit protein synthesis, it will stop bacterial growth, helping the immune system fight the infection.
Streptomycin is used in hospitals to treat serious bacterial infections. It binds to the small ribosomal subunit but does not prevent initiation or elongation; however, it does affect the efficiency of protein synthesis. Binding of streptomycin changes the way mRNA codons interact with the tRNA. As a result, incorrect amino acids are incorporated into the growing polypeptide chain, producing nonfunctional proteins. In addition, streptomycin causes the ribosome to randomly fall off the mRNA, preventing the synthesis of complete proteins.
Puromycin is not used clinically but has played an important role in studying the mechanism of protein synthesis in the research laboratory. The puromycin molecule is the same size and shape as a tRNA/amino acid complex. When puromycin enters the ribosome, it can be incorporated into a growing polypeptide chain, stopping further synthesis because no peptide bond can be formed between puromycin and an amino acid, causing the shortened polypeptide to fall off the ribosome.
Chloramphenicol was one of the first broadspectrum antibiotics introduced. Eukaryotic cells are resistant to its actions, and it was widely used to treat bacterial infections. However, its use is limited to external applications and serious infections. Chloramphenicol destroys cells in the bone marrow, the source of all blood cells. In bacteria, this antibiotic binds to the large ribosomal subunit and inhibits the formation of peptide bonds. Another antibiotic, erythromycin, also binds to the large ribosomal subunit and inhibits the movement of ribosomes along the mRNA.
Almost every step of protein synthesis can be inhibited by one antibiotic or another. Work on designing new synthetic antibiotics to fight infections is based on our knowledge of how the nucleotide sequence of mRNA is converted into the amino acid sequence of a protein.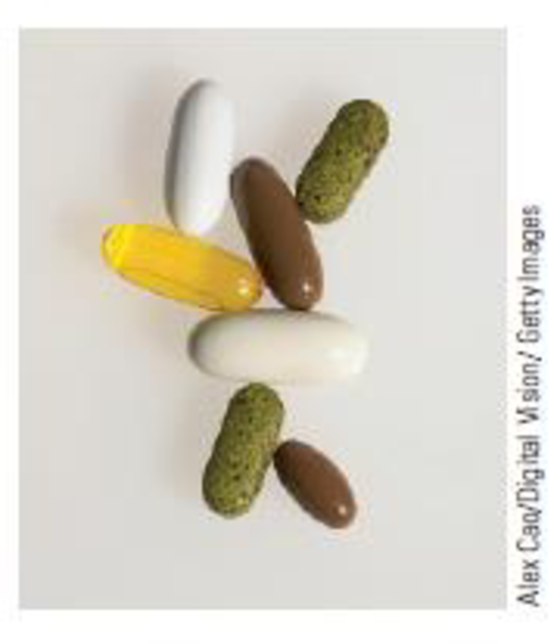 Questions
Why are antibiotics ineffective in treating the common cold and other virus infections?