Given information:
Formula Used:
Trigonometric ratios are given by the following formula:
Calculation:
The given value of radian is . It is positive angle value that means the rotation is measured from the axis as counter-clockwise direction.
Know that:
In one full rotation the angle is . And the relation between the degree and radian is shown by below expression:
Now, rewrite the given angle in the standard position:
Thus, the given angle measures angle half revolution plus from the positive axis.
This angle is drawn as below: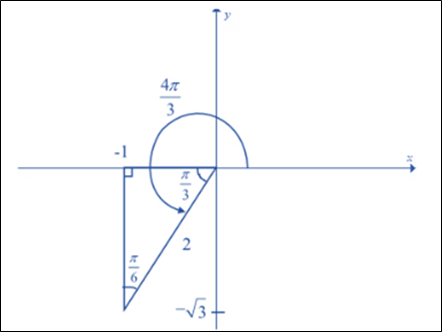 Here, the triangle is fixed at terminal and
Therefore, trigonometric ratios are given as: