Given information:
Calculation:
Know that:
Now, consider the values of in the given interval that cause sine value is equal to .
Know that:
The circle has co-ordinates with the radius .
Now, the angle corresponding to the co-ordinates means , a unit circle is drawn as: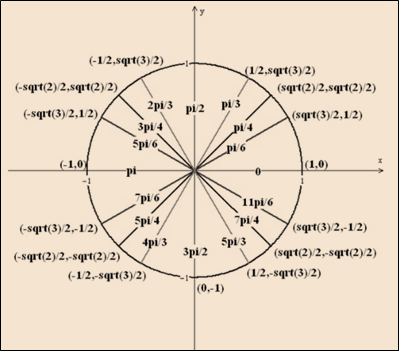 Fig. Unit circle of
From the diagram:
Sine is equal to when the angle is .
Therefore, the values of for the interval to satisfy eq. are .