Given information:
Calculation:
Consider;
The unit circle with co-ordinates and radius to find out the values of for the interval that cause .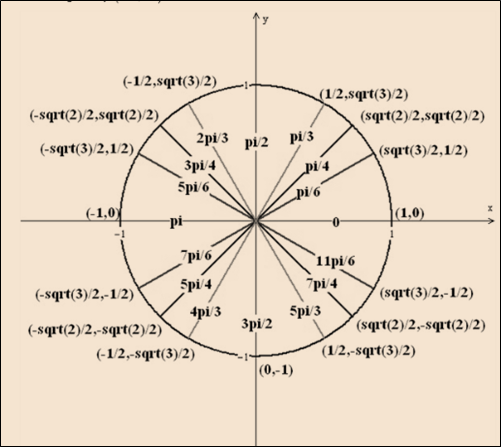 Fig. Unit circle
From the figure;
   , in the second quadrant is negative and is positive. So, in second quadrant the given inequality equation is satisfied.
In the fourth quadrant , no value of satisfy the inequality equation because sine is negative and cosine is positive here.
In the first quadrant, and in third quadrant
Therefore, the values of for the interval to satisfy eq. are