a).
The system is:

1.
Memoryless:
A system is memoryless if the present output depends on the present input only.
This system depends on past inputs so it is a dynamic system.
All difference terms are corresponding to energy-storing elements so they are dynamic.
It is not a memoryless system.
2.
Linear: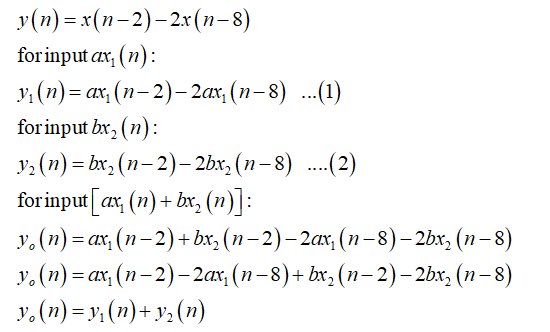 The system follows Additivity and Homogeneity principal so it is a linear system.