Variance analysis, multiple products. The Chicago Tigers play in the American Ice Hockey League. The Tigers play in the Downtown Arena, which is owned and managed by the City of Chicago. The arena has a capacity of 15,000 seats (5,500 lower-tier seats and 9,500 upper-tier seats). The arena charges the Tigers a per-ticket charge for use of its facility. All tickets are sold by the Reservation Network, which charges the Tigers a reservation fee per ticket. The Tigers' budgeted contribution margin for each type of ticket in 2017 is computed as follows: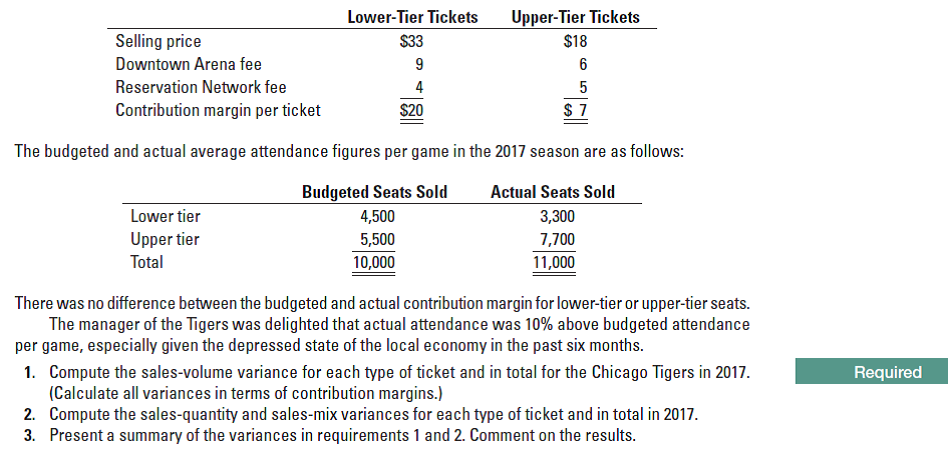 Students who've seen this question also like:
Want to see this answer and more?
Experts are waiting 24/7 to provide step-by-step solutions in as fast as 30 minutes!*
*Response times may vary by subject and question complexity. Median response time is 34 minutes for paid subscribers and may be longer for promotional offers.