For this problem why did we integrated from -90degre to 90degree, instead of integrating from 90degree to 270 degree? Is not the half of the cadroid fall into first and fourth quadrant?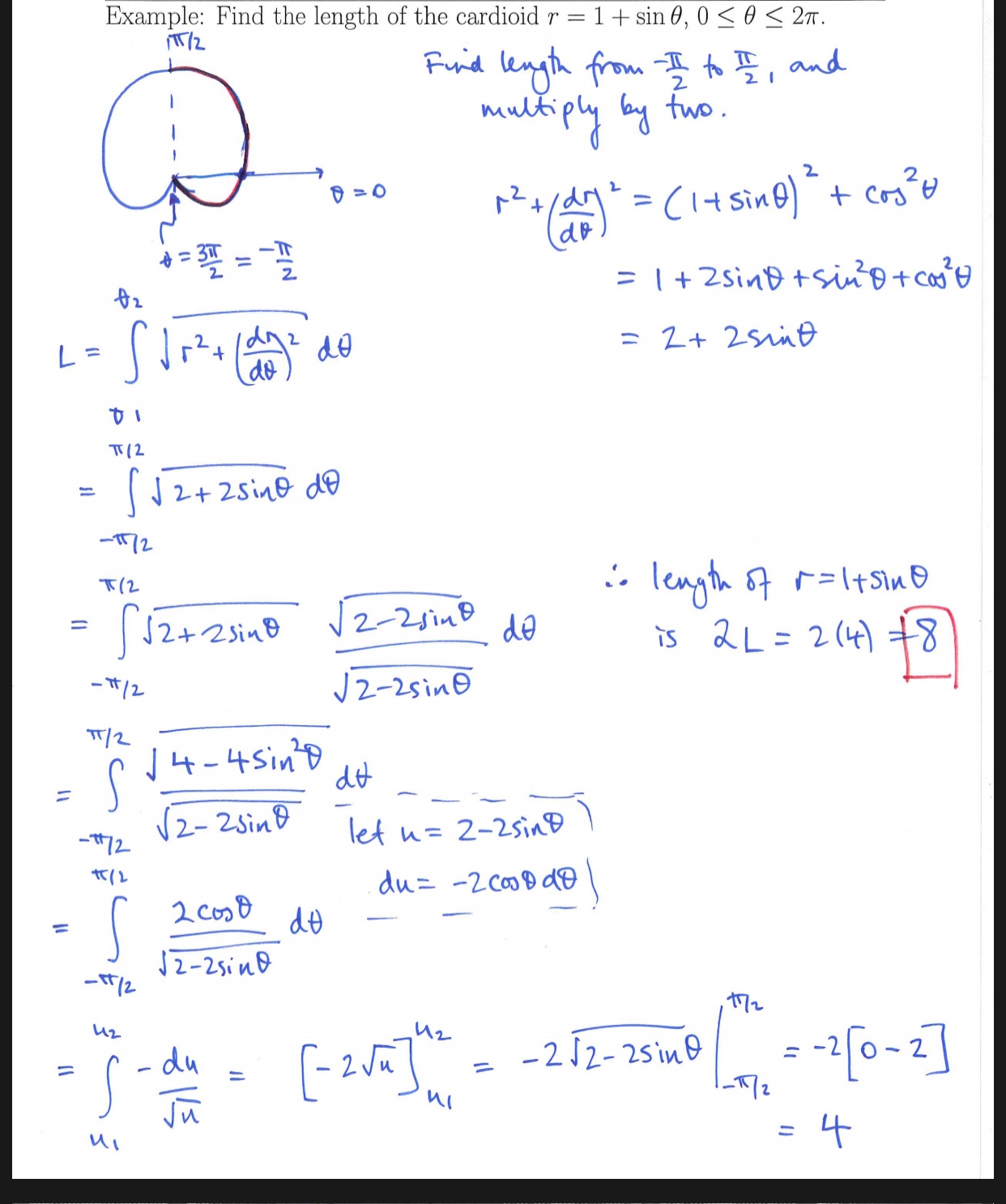 Students who've seen this question also like:
Want to see this answer and more?
Experts are waiting 24/7 to provide step-by-step solutions in as fast as 30 minutes!*
*Response times may vary by subject and question complexity. Median response time is 34 minutes for paid subscribers and may be longer for promotional offers.