Let the function be .
The graph of is shown below in Figure 1.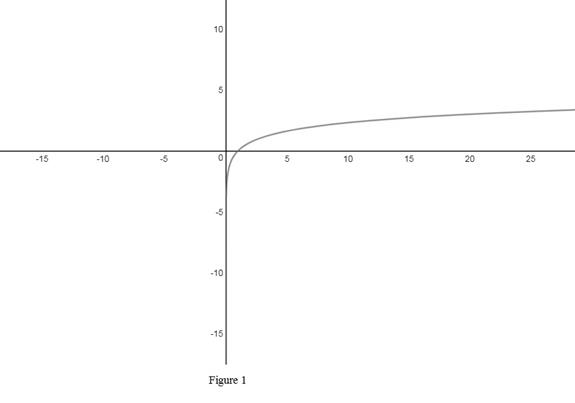 From Figure 1, it is observed that the domain of the function is and the function is an increasing function.
Recall the definition of increasing function, "the function is said be an increasing function on the given interval [a, b] if , ".
It is given that, .
Then by the above definition, . That is, .
Therefore, the given statement is true.