Graph:
Given that, .
Here, the left hand limit and the right hand limit of are not the same.
That is, .
Hence, .
Moreover, according to the given conditions the graph must contain two points such that (3, 3) as and (−2, 1) as .
Also observe that approaches 2 as x approaches −2.
Thus, the possible graph of is shown below in Figure 1.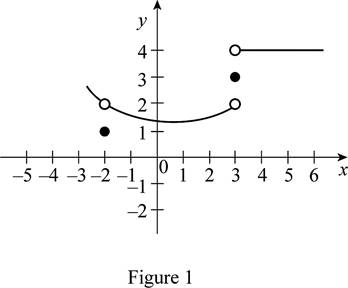 In Figure 1, open dot indicate that the points are excluded.