The unadjusted trial balance of PS Music as of July 31, 2016, along with the adjustment data for the two months ended July 31, 2016, are shown in Chapter 3. Based upon the adjustment data, the following adjusted trial balance was prepared: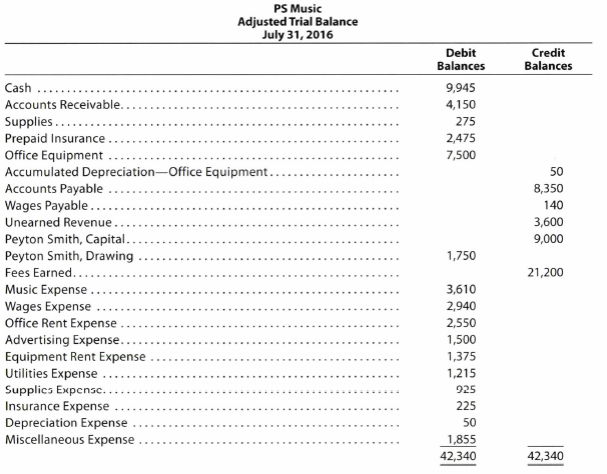 Instructions
l. (Optional) Using the data from Chapter 3, prepare an end-of-period spreadsheet.
2. Prepare an income statement, a statement of owner's equity, and a balance sheet. (Note: Peyton Smith made investments in PS Music on June 1 and July 1, 2016.)
3. Journalize and post the closing entries. The retained earnings account is #33 and the income summary account is #34 in the ledger of PS Music. Indicate closed accounts by inserting a line in both Balance columns opposite the closing entry.
4. Prepare a post-closing trial balance.