Financial statements and closing entries
The Gorman Group is a financial planning services firm owned and operated by Nicole Gorman. As of October 31, 20Y9, the end of the fiscal year, the accountant for The Gorman Group prepared an end-of-period spreadsheet, part of which follows: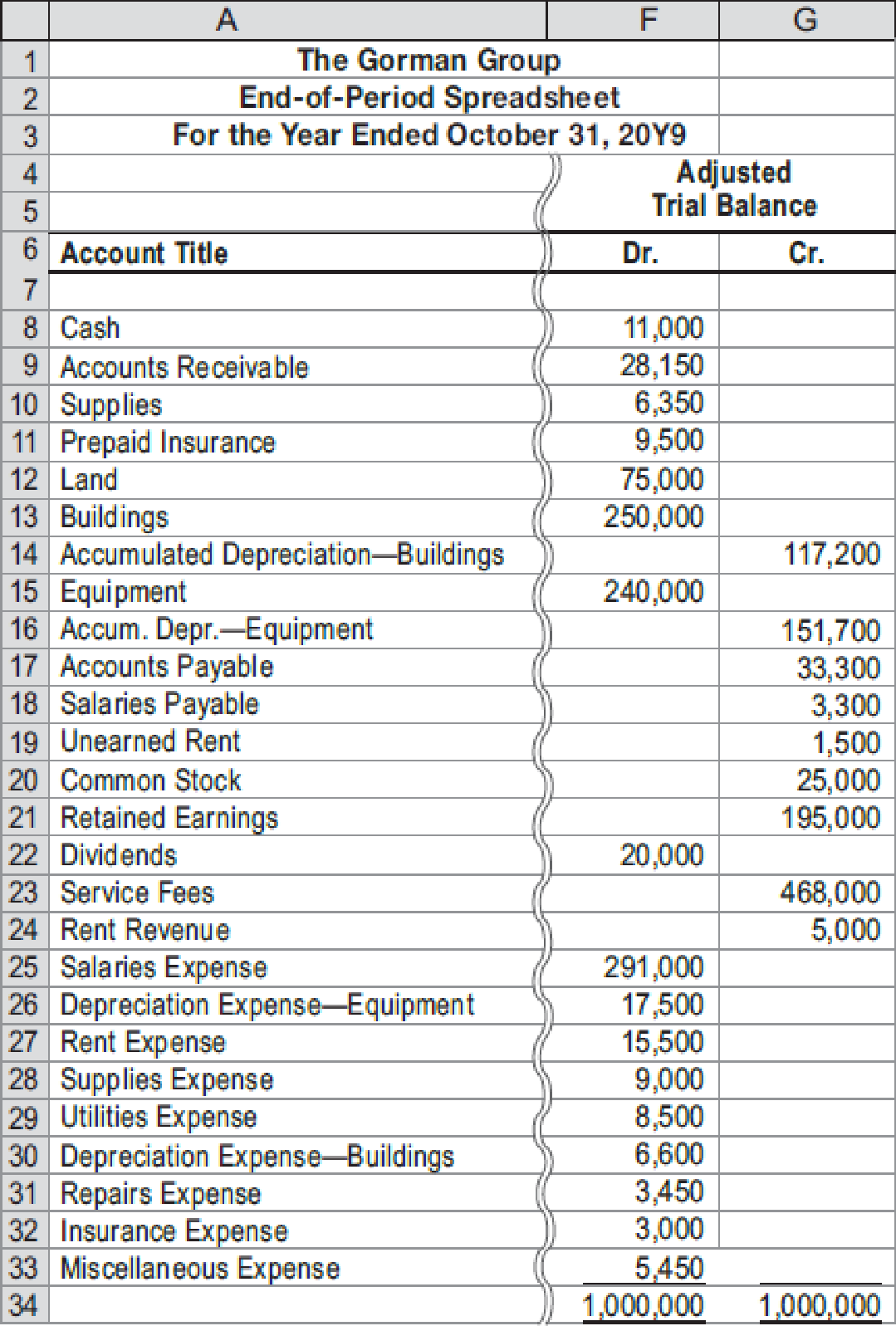 Instructions
1. Prepare an income statement, a statement of stockholders' equity, and a balance sheet. During the year, no additional common stock was issued.
2. Journalize the entries that were required to close the accounts at October 31.
3. If the balance of Retained Earnings had instead increased $115,000 after the closing entries were posted, and the dividends remained the same, what would have been the amount of net income or net loss?