For the past few years, your client, Omni Care, has operated a small medical practice. Omni Care's current annual revenues are $945,000. Because the accountant has been spending more time each month recording all transactions in a two-column journal and preparing the financial statements, Omni Care is considering improving the accounting system by adding special journals and subsidiary ledgers. Omni Care has asked you to help with this project and has compiled the following information: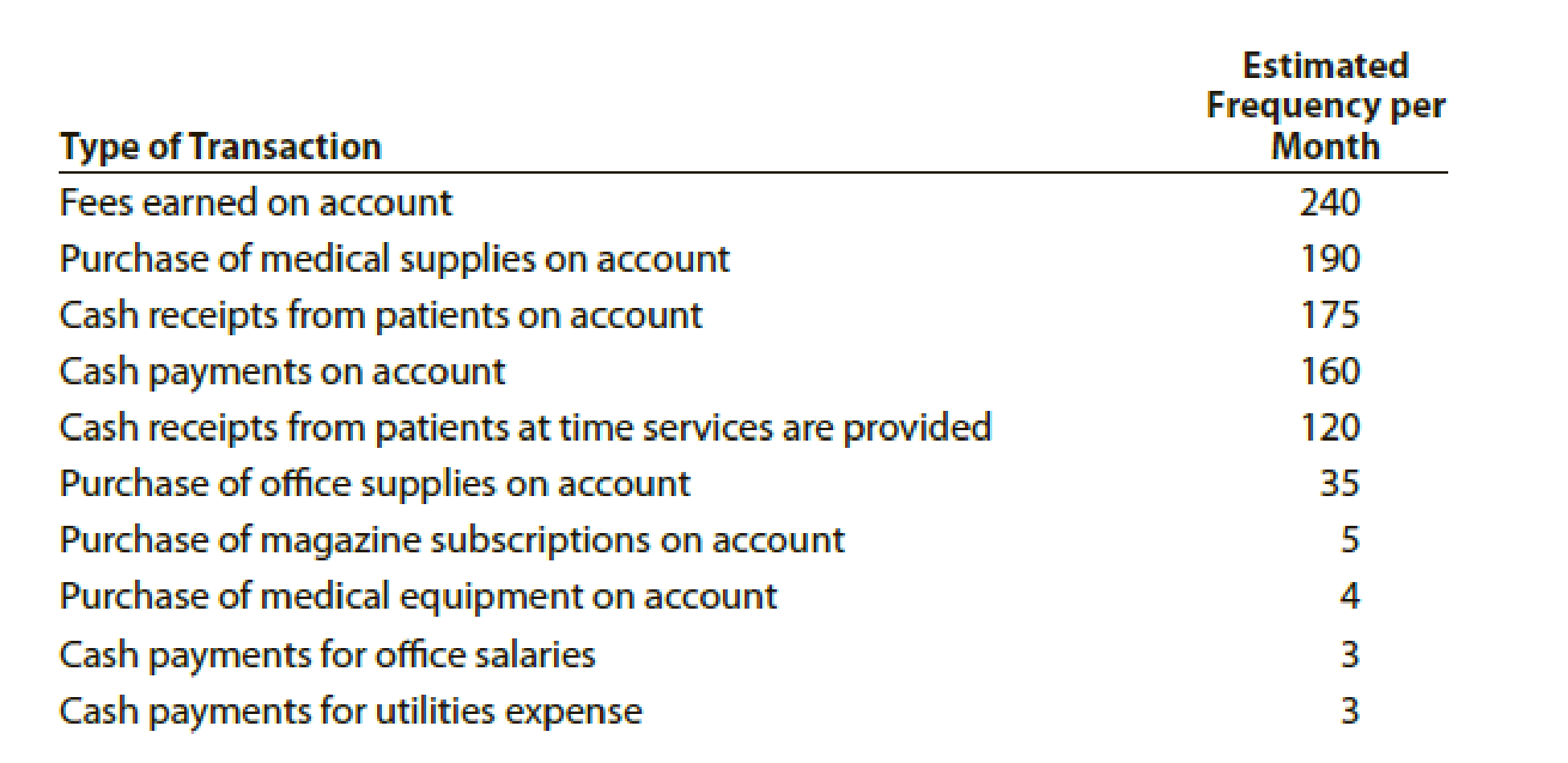 1. Briefly discuss the circumstances under which special journals would be used in place of a two-column (all-purpose) journal. Include in your answer your recommendations for Omni Care's medical practice.
2. Assume that Omni Care has decided to use a revenue journal and a purchases journal. Design the format for each journal, giving special consideration to the needs of the medical practice.
3. Which subsidiary ledgers would you recommend for the medical practice?