PROBLEM 6-7A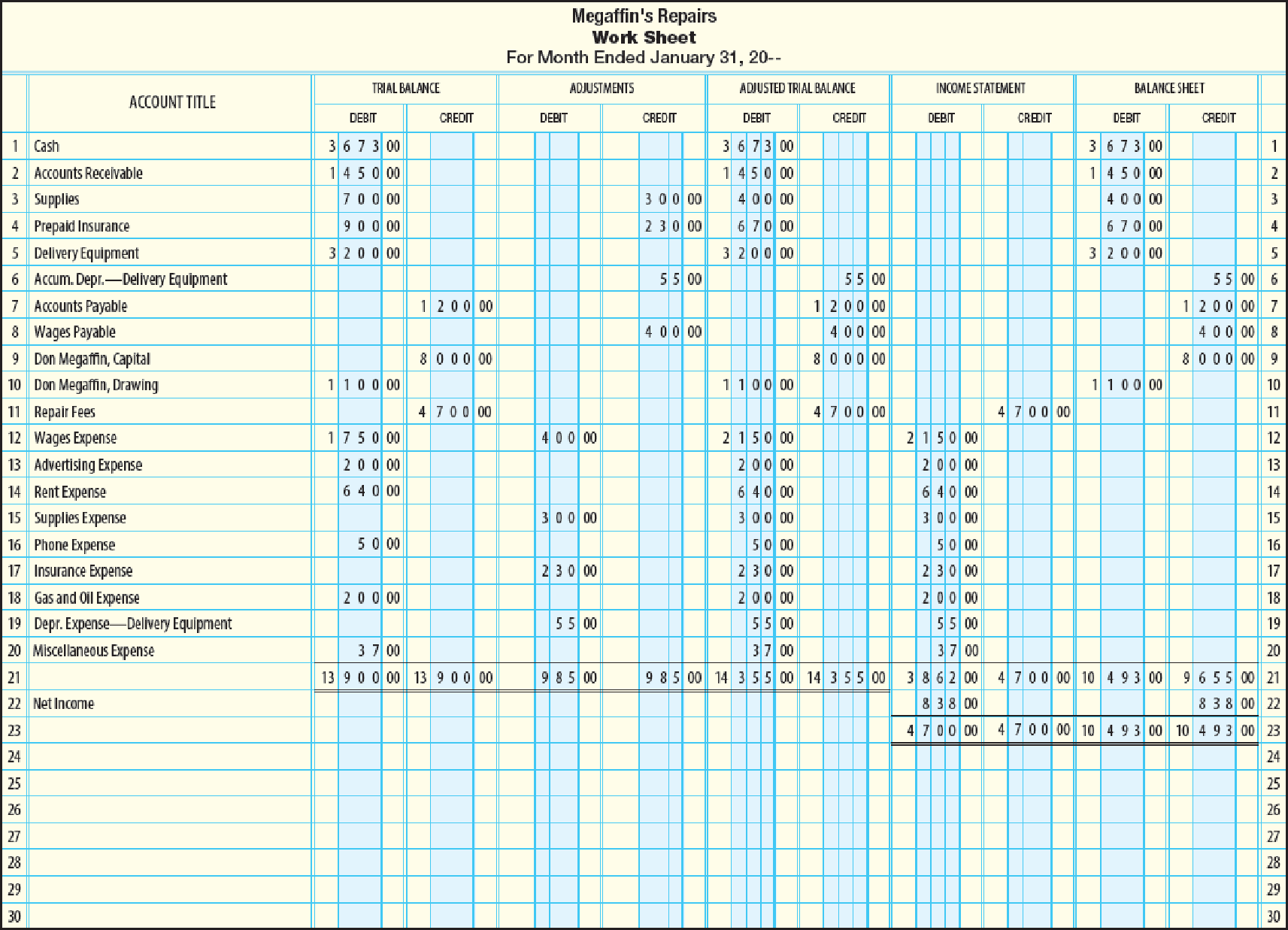 CLOSING ENTRIES AND POST-CLOSING TRIAL BALANCE Refer to the work sheet in Problem 6-7A for Megaffin's Repairs. The trial balance amounts (before adjustments) have been entered in the ledger accounts provided in the working papers. If you are not using the working papers that accompany this book, set up ledger accounts and enter these balances as of January 31, 20--. A chart of accounts is provided below.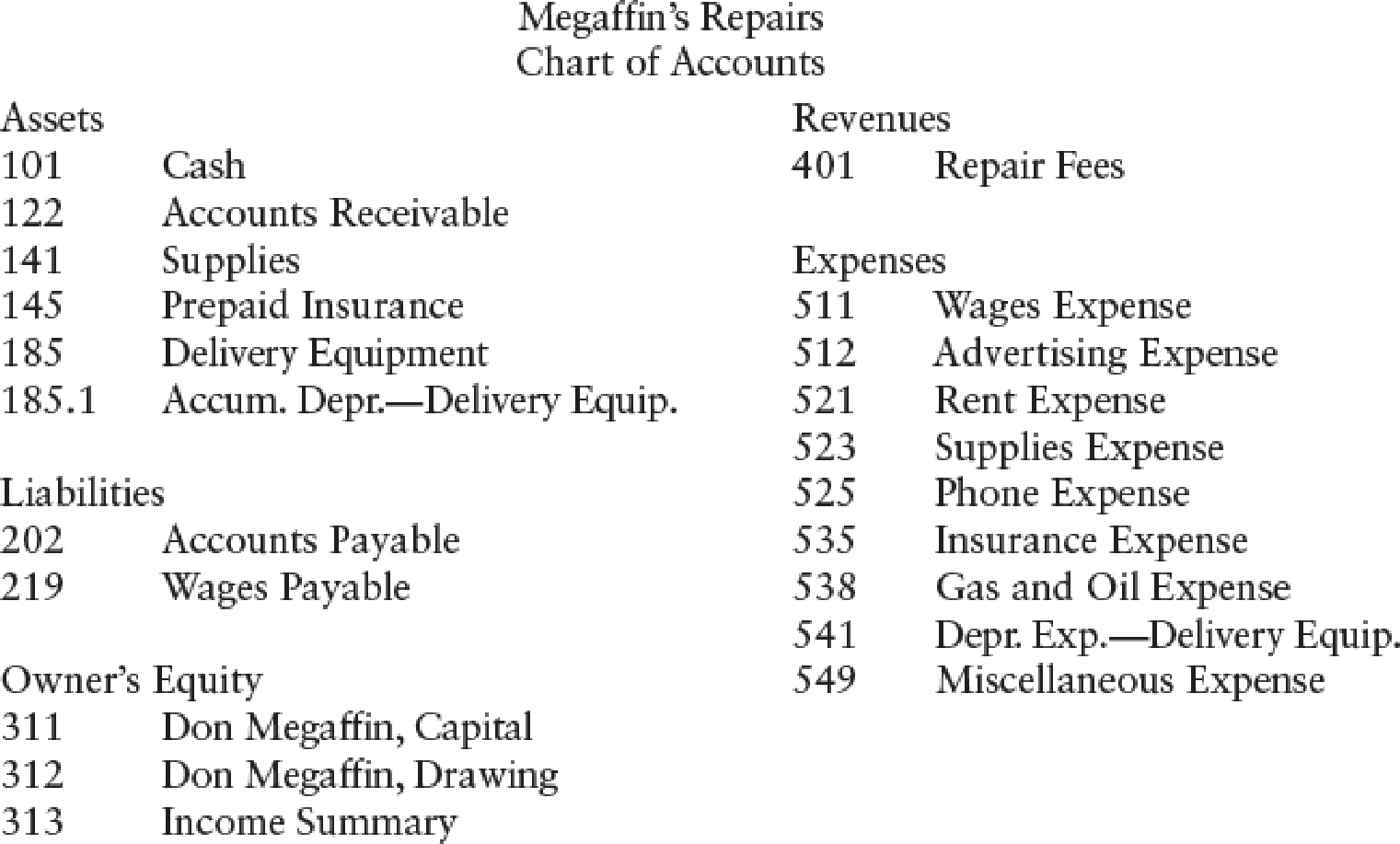 REQUIRED
1. Journalize (page 10) and post the adjusting entries.
2. Journalize (page 11) and post the closing entries.
3. Prepare a post-closing trial balance.