Concept explainers
Using the parallel-axis theorem, determine the product of inertia of the area shown with respect to the centroidal x and y axes.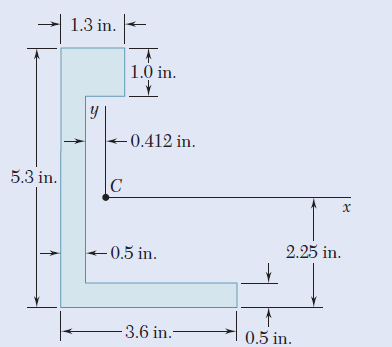 Expert Solution
Trending nowThis is a popular solution!
Step by stepSolved in 4 steps with 3 images
Knowledge Booster
Learn more about
Need a deep-dive on the concept behind this application? Look no further. Learn more about this topic, mechanical-engineering and related others by exploring similar questions and additional content below.
Recommended textbooks for you