Consider the diagram for the given conditions.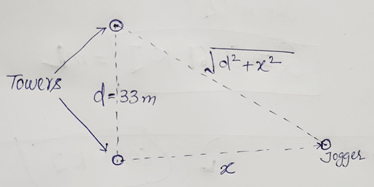 Let us suppose that the destructive interference will occur at the distance x from the closest tower.
And for the destruction of the signal, the value of the difference in wave travel should be equal to half of the wavelength.
Thus,

Substitute the known values in the above equation.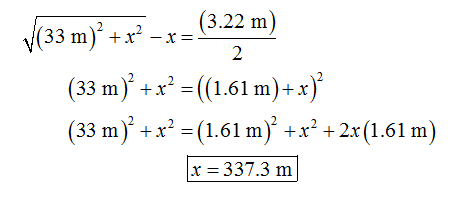 ...