The distance between the centers of two circles C1 and C2 is equal to 10 cm. The circles have equal radii of 10 cm. O is the center of C2 and P is the center of C1. Find the overlapping area of the two circles. Approximate your answer to one decimal place.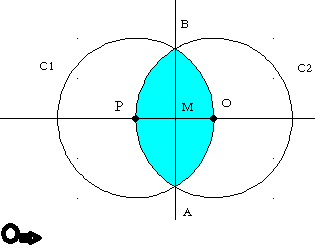 Expert Solution
Students who've seen this question also like:
Your question is solved by a Subject Matter Expert
Want to see this answer and more?
Experts are waiting 24/7 to provide step-by-step solutions in as fast as 30 minutes!*
*Response times may vary by subject and question complexity. Median response time is 34 minutes for paid subscribers and may be longer for promotional offers.
8+ million solutions
Get access to millions of step-by-step textbook and homework solutions
Support from experts
Send experts your homework questions or start a chat with a tutor
Essay support
Check for plagiarism and create citations in seconds
Solve math equations
Get instant explanations to difficult math equations