Accounting
27th Edition
Author: WARREN, Carl S., Reeve, James M., Duchac, Jonathan E.
Publisher:
Cengage Learning,
Hi, I'm stuck on this homework problem. I tried it once and used the Check my Work tool but it says its incorrect. Can you please help me to see where I went wrong and explain how to get the values? I thought I had them correct but I'm completely lost now.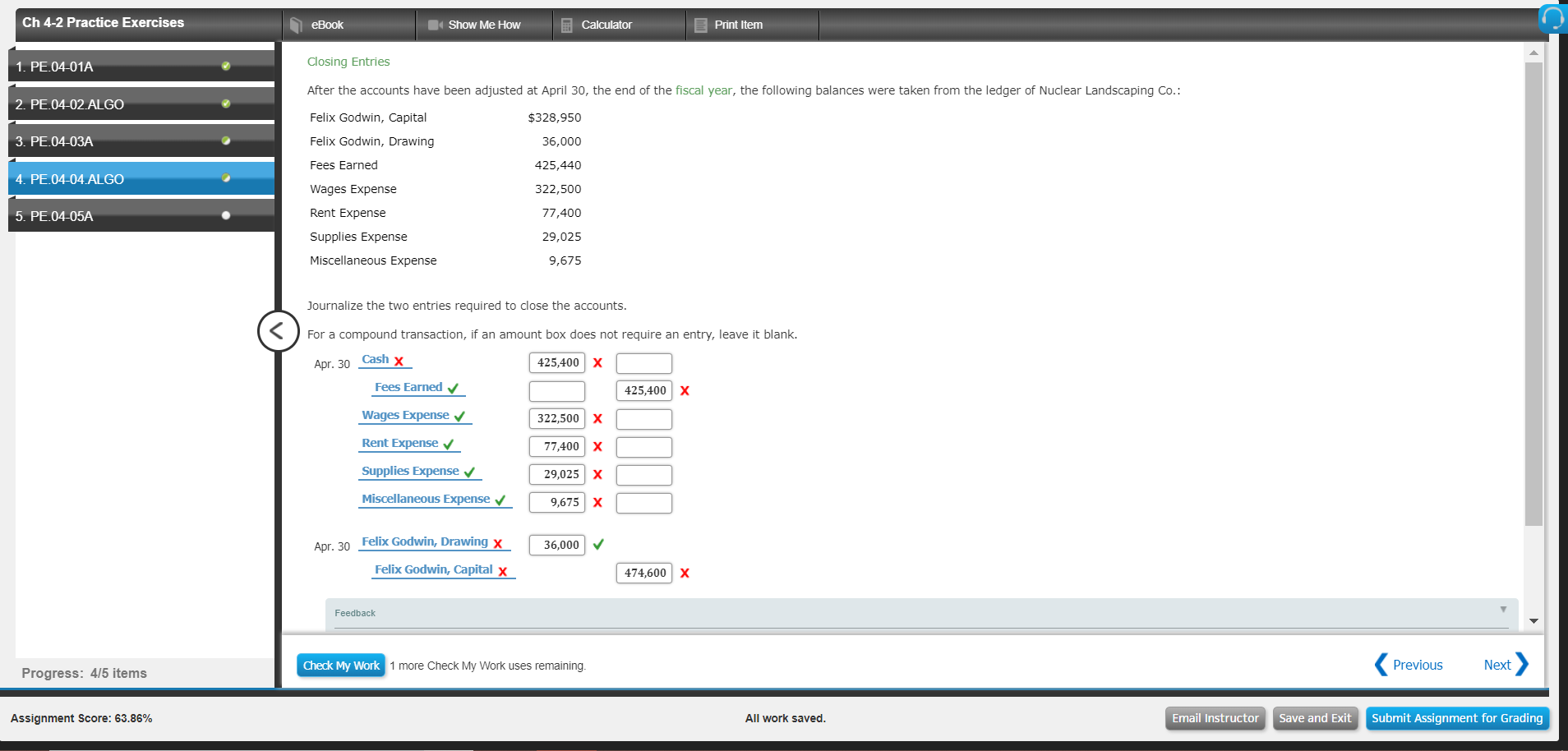 Expert Solution
Trending nowThis is a popular solution!
Step by stepSolved in 3 steps with 3 images