I need step by step instructions for the problem e) what is the average income tax rate?
** I know you have to divide total tax expense by the net income before taxes.
So,
For E) the income tax expense is $13,134
Net Income before tax??
Average Tax rate: ??
Revenue : (sales) $144000
(service) $28700
All the taxes :
depreciation tax $10400
Interest expense $2400
Income Tax expense. $13,134
Supplies expense. $12,700
F) if $18,500 of dividends had been declared and paid during year, what was the January 1 2016 balance of retained earnings?
Retained Earnings Dec 31st : $59000
Dividens declared: ???
Retained Earnings January 1st: ???
Please solve and explain thoroughly.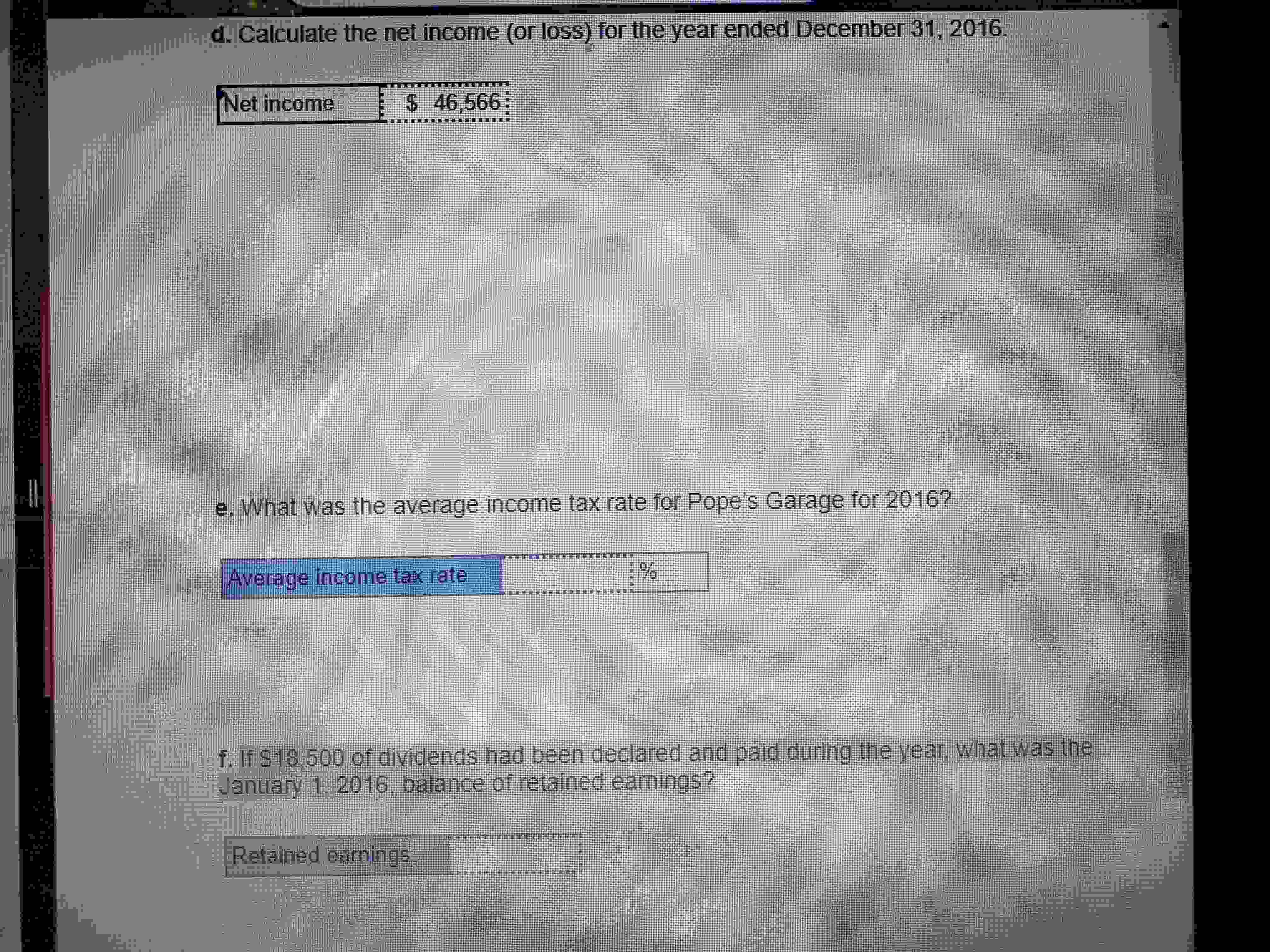 Students who've seen this question also like:
Want to see this answer and more?
Experts are waiting 24/7 to provide step-by-step solutions in as fast as 30 minutes!*
*Response times may vary by subject and question complexity. Median response time is 34 minutes for paid subscribers and may be longer for promotional offers.