Addition reactions of alkene involves addition of following reagents:
1) Addition of HBr : In this proton attacks the alkene converting it to carbocation. The carbocation then gets attacked by bromide ion to form bromoalkane. The general reaction is as below: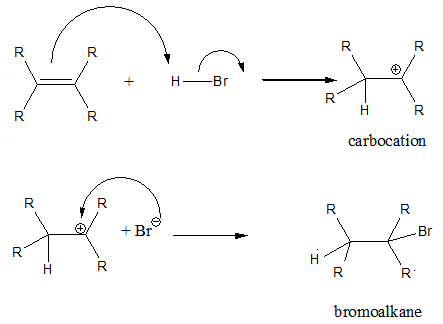 2) Addition of Bromine
Bromine molecule when gets attacked by pi electron cloud of alkene results in heterolytic cleavage of Br-Br bond converting alkene to cyclic bromonium ion and a bromide ion.
The bromide ion then attacks the cyclic bromonium ion from backside to form the product.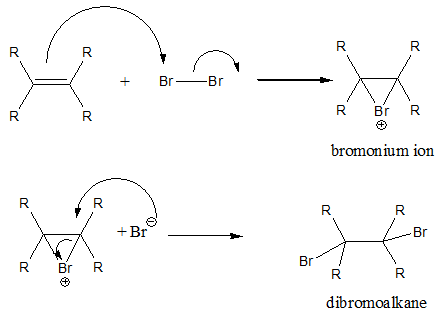 3) Addition of water in presence of acid:
Proton from acid gets attacked by alkene and forms carbocation. This carbocation then gets attacked by water and hence forms alcohol.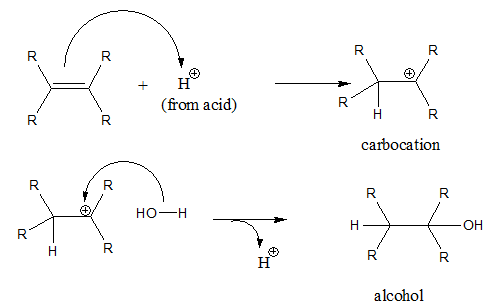 4) Catalytic Hydrogenation:
In this reaction, alkene gets reduced to alkane by addition of hydrogen in presence of catalyst such as Pd, Pt or Ni. The general reaction is :