A pair of forces with equal magnitudes, opposite directions, and different line of action is called a "couple". When a couple acts on a rigid object, the couple produces a torque that does not depend on the location of the axis. The figure shoes a couple acting on a tire wrench, each force being perpendicular to the wrench. Let L=0.438 m and F =20.6 N. Determine the torque produced by the couple when the axis is perpendiular to the tire and passe through (a) point A, (b) point B, (c) point C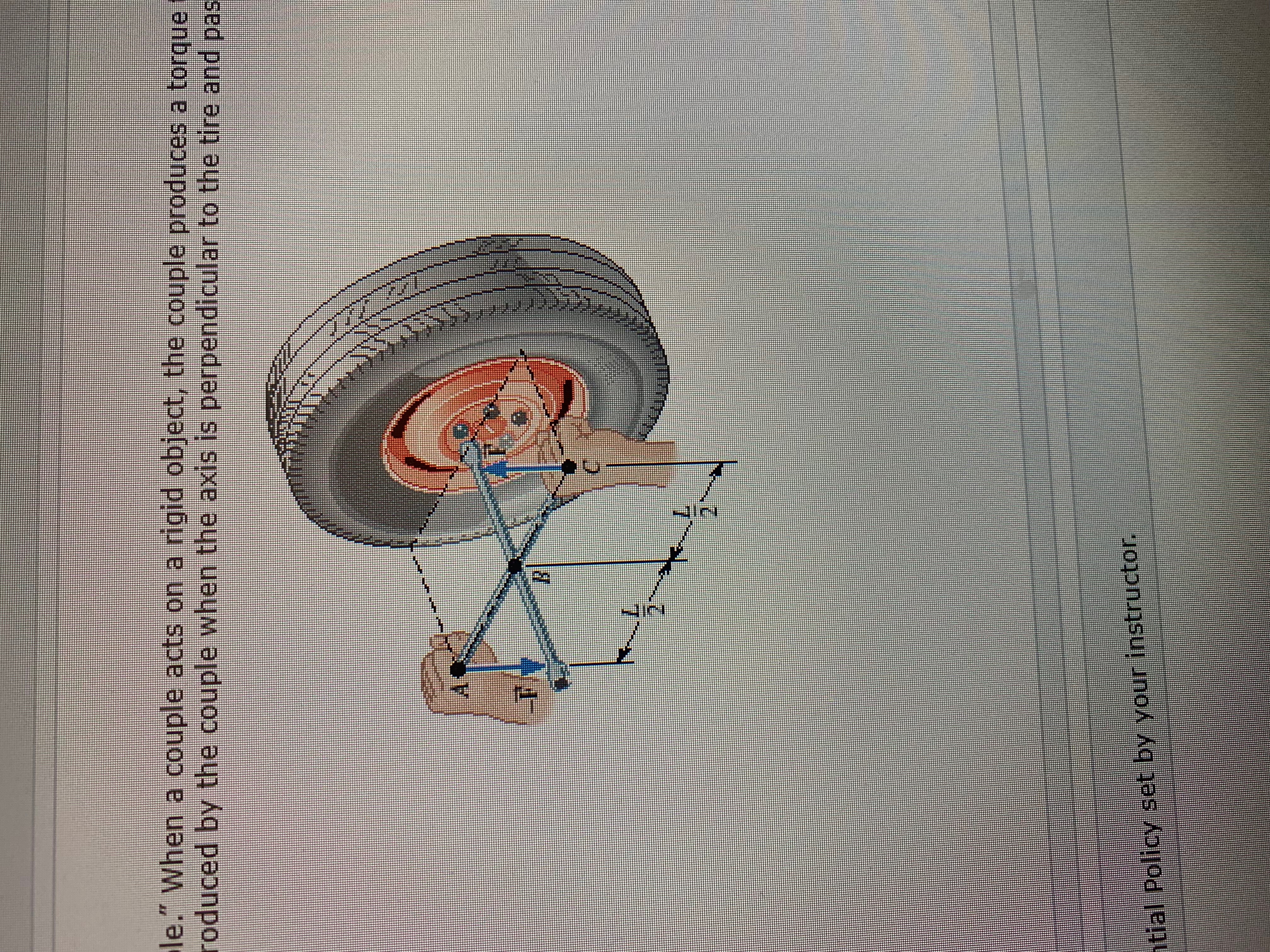 Students who've seen this question also like:
College Physics
11th Edition
Author: Raymond A. Serway, Chris Vuille
Publisher:
Cengage Learning
Want to see this answer and more?
Experts are waiting 24/7 to provide step-by-step solutions in as fast as 30 minutes!*
*Response times may vary by subject and question complexity. Median response time is 34 minutes for paid subscribers and may be longer for promotional offers.