Concept explainers
When measuring a small volume such as the volume of a small test tube should you use a 10ml 25ml or 50ml graduates cylinder to obtain the most precise measurement? Explain.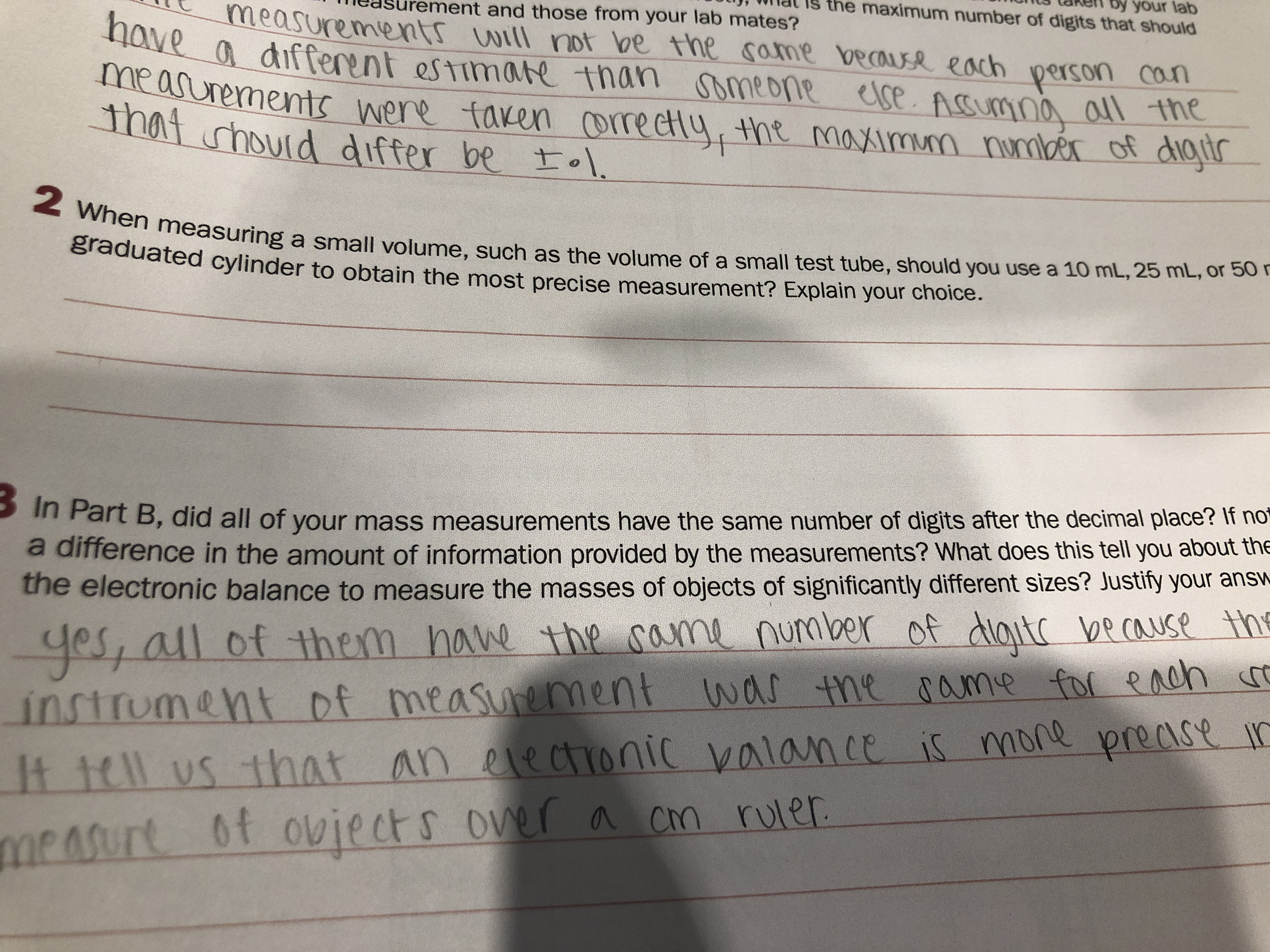 Expert Solution
Trending nowThis is a popular solution!
Step by stepSolved in 2 steps
Knowledge Booster
Learn more about
Need a deep-dive on the concept behind this application? Look no further. Learn more about this topic, chemistry and related others by exploring similar questions and additional content below.
Recommended textbooks for you