MERCHANDISE INVENTORY ADJUSTMENTS: PERIODIC INVENTORY SYSTEM WITH SALES RETURNS AND ALLOWANCES Use the information provided below to prepare a partial end-of-period spreadsheet for Nick's Gift Shop for the year ended December 31, 20--. The ending merchandise inventory is $45,000. Nick estimates that customers will be granted $5,500, in refunds next year for merchandise sold this year. The estimated cost of the returned inventory is $3,500.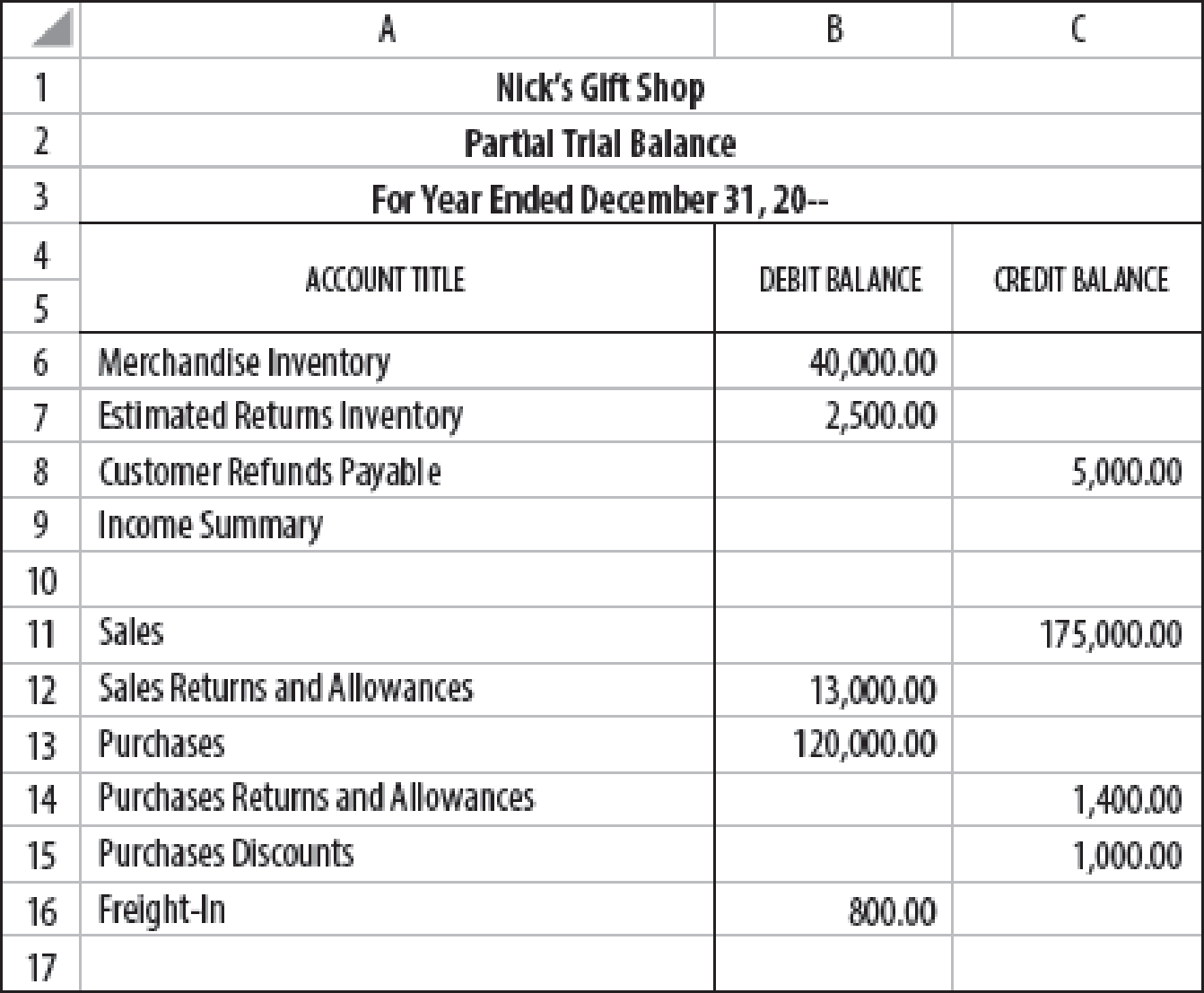 1. Complete the Adjustments columns for Merchandise Inventory and related accounts.
2. Extend all accounts to the Adjusted Trial Balance columns.
3. Prepare the cost of goods sold section from the spreadsheet.