END-OF-PERIOD SPREADSHEET, ADJUSTING, CLOSING, AND REVERSING ENTRIES Vicki's Fabric Store shows the trial balance on page 601 as of December 31, 20-1.
At the end of the year, the following adjustments need to be made:
(a, b)    Merchandise inventory as of December 31, $31,600.
(c, d, e)    Vicki estimates that customers will be granted $2,500 in refunds of this year's sales next year and the merchandise expected to be returned will have a cost of $1,800.
(f)    Unused supplies on hand, $350.
(g)    Insurance expired, $2,400.
(h)    Depreciation expense for the year on building, $20,000.
(i)    Depreciation expense for the year on equipment, $4,000.
(j)    Wages earned but not paid (Wages Payable), $520.
(k)    Unearned revenue on December 31, 20-1, $1,200.
PROBLEM 15-10A CONT.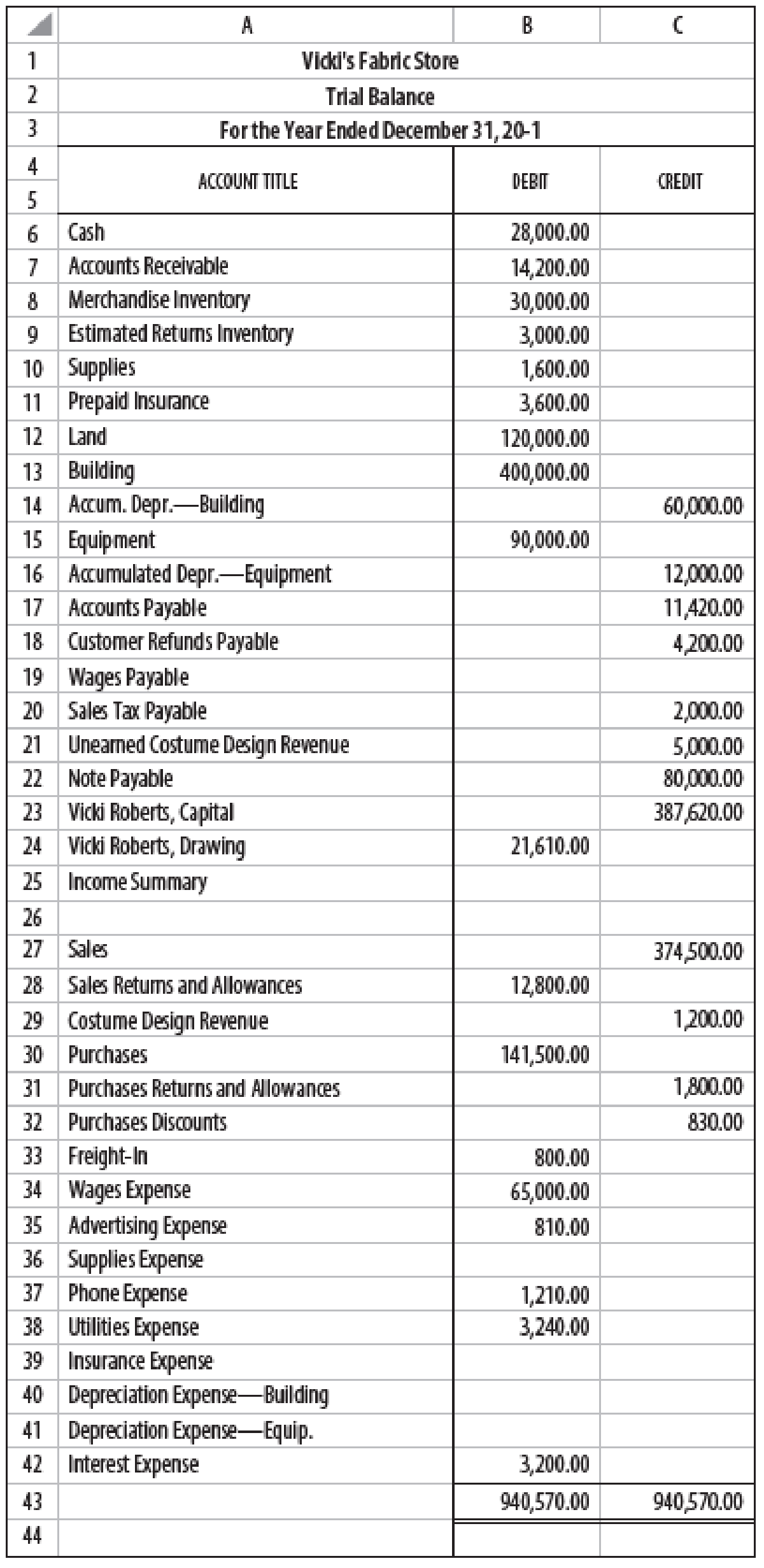 REQUIRED
1. Prepare an end-of-period spreadsheet.
2. Prepare adjusting entries and post adjusting entries to an Income Summary T account.
3. Prepare closing entries and post to a Capital T account. There were no additional investments this year.
4. Prepare a post-closing trial balance.
5. Prepare reversing entry(ies).