The comparative balance sheet of Harris Industries Inc. at December 31, 20Y4 and 20Y3, is as follows: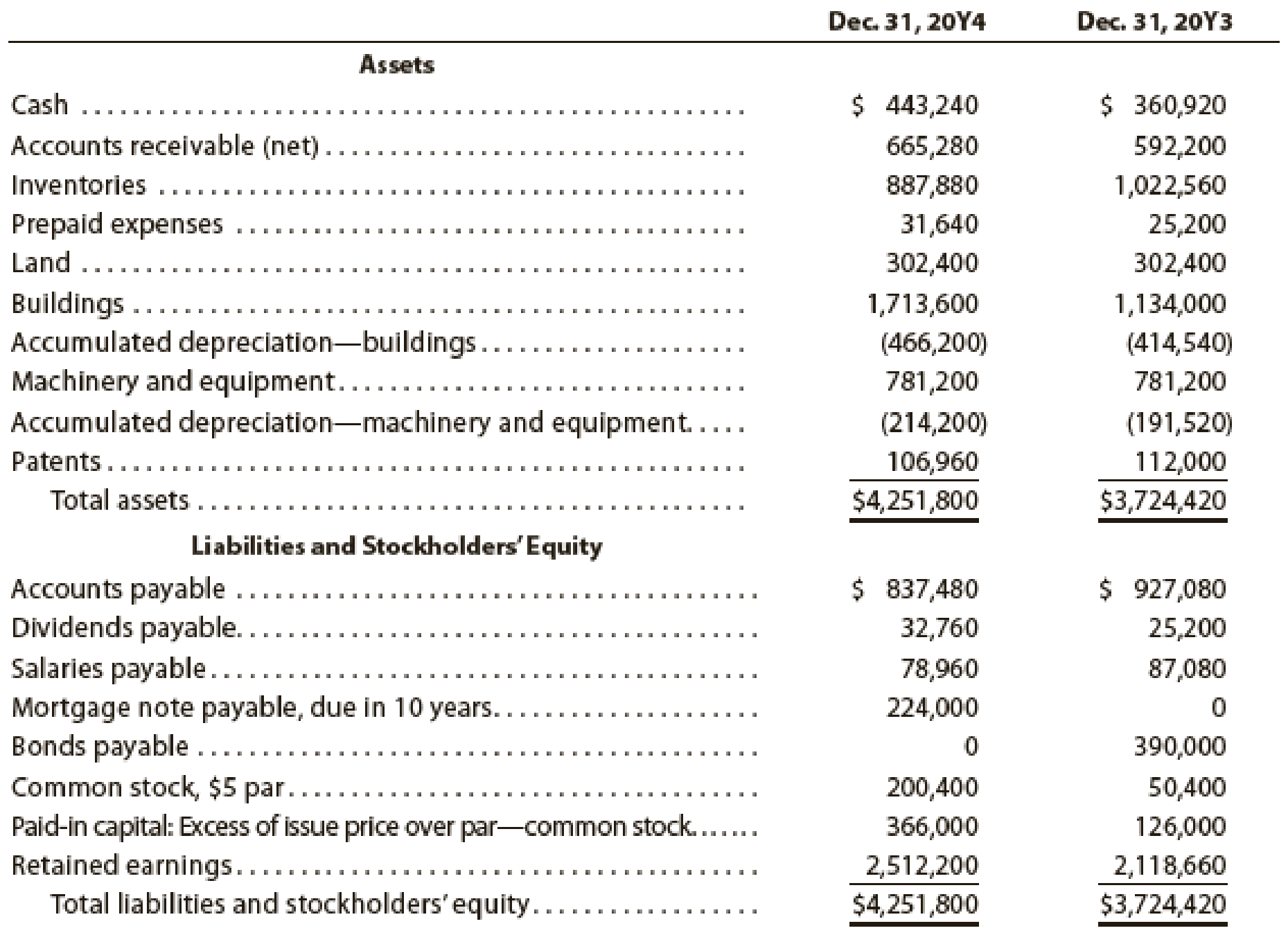 An examination of the income statement and the accounting records revealed the following additional information applicable to 20Y4:
       a.            Net income, $524,580.
      b.            Depreciation expense reported on the income statement: buildings, $51,660; machinery and equipment, $22,680.
       c.            Patent amortization reported on the income statement, $5,040.
      d.            A building was constructed for $579,600.
       e.            A mortgage note for $224,000 was issued for cash.
        f.            30,000 shares of common stock were issued at $13 in exchange for the bonds payable.
      g.            Cash dividends declared, $131,040.
Instructions
Prepare a statement of cash flows, using the indirect method.