FREE CASH FLOW Bailey Corporation's financial statements (dollars and shares are in millions) are provided here.
Balance Sheets as of December 31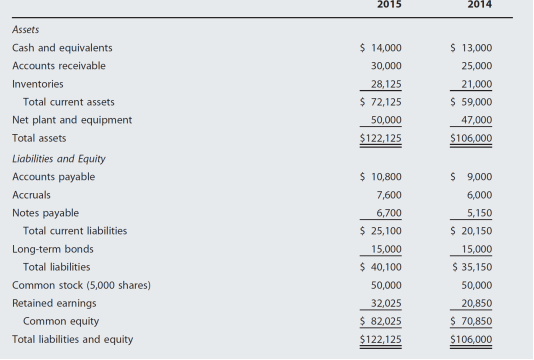 Income Statement for Year Ending December 31, 2015

a. What was net operating working capital for 2014 and 2015?
b. What was Bailey's 2015 free cash flow?
c. Construct Bailey's 2015 statement of stockholders' equity.
d. What was Bailey's 2015 EVA? Assume that its after-tax cost of capital is 10%.
e. What was Bailey's MVA at year-end 2015? Assume that its stock price at December 31,

2015 was $20.