Concept explainers
Hi, for the last part of this question, it says "After you prepare the schedule of accounts payable creditor balances, determine that the total agrees with the ending balance of the Accounts Payable controlling account."
Outdoor Artisan Landscaping
Accounts Payable
(Controlling)
Balance, June 1, 20Y1 $
Total credits (from purchases journal)
Total debits (from cash payments journal)
Balance, June 30, 20Y1 $
How would I solve this problem? I've attached a picture of the original question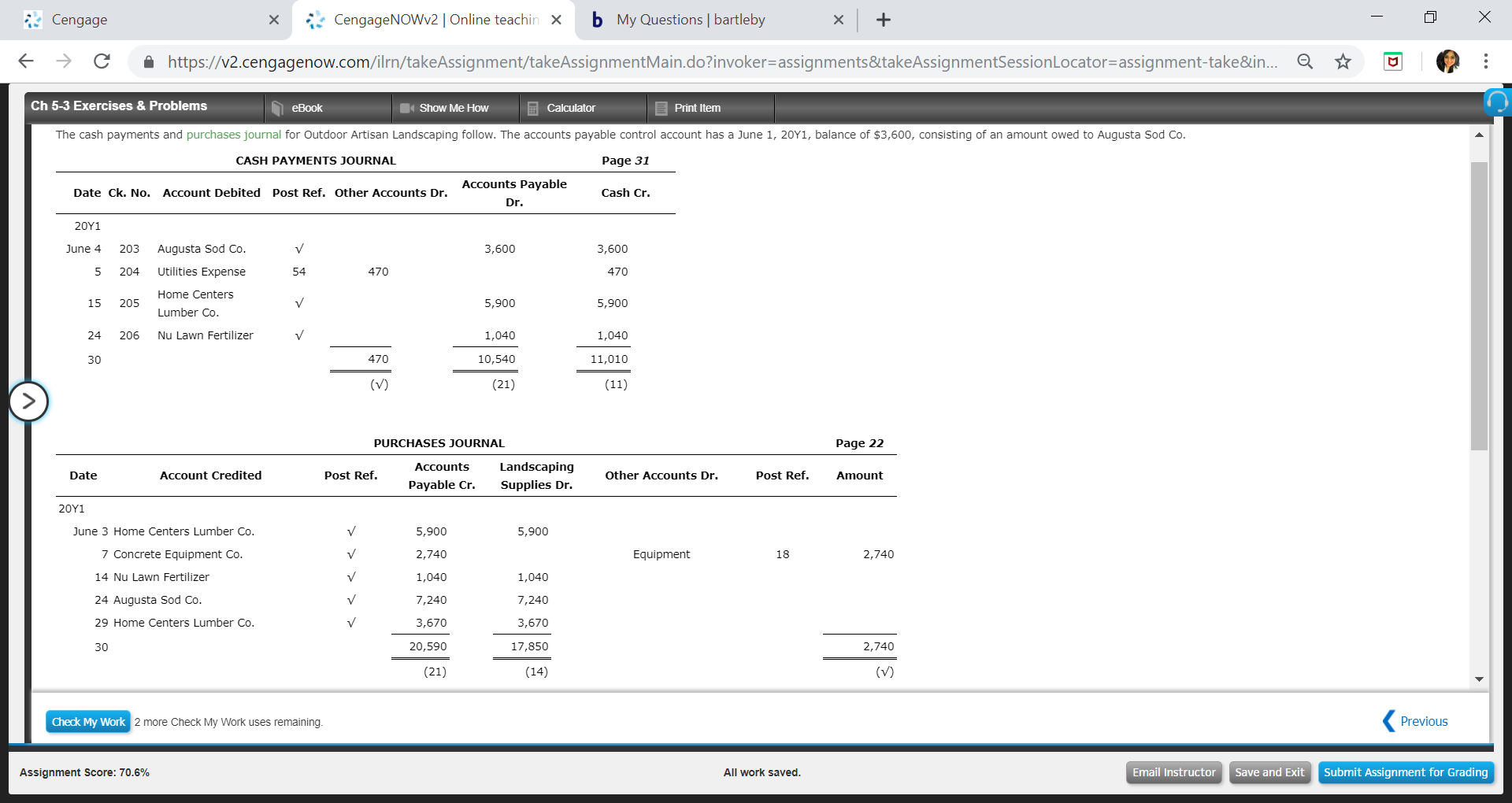 Expert Solution
Trending nowThis is a popular solution!
Step by stepSolved in 2 steps with 1 images