Customer profitability in a manufacturing firm. Mississippi Manufacturing makes a component called B2040. This component is manufactured only when ordered by a customer, so Mississippi keeps no inventory of B2040. The list price is $112 per unit, but customers who place "large" orders receive a 10% discount on price. The customers are manufacturing firms. Currently, the salespeople decide whether an order is large enough to qualify for the discount. When the product is finished, it is packed in cases of 10. If the component needs to be exchanged or repaired, customers can come back within 14 days for free exchange or repair.
The full cost of manufacturing a unit of B2040 is $95. In addition, Mississippi incurs customer-level costs. Customer-level cost-driver rates are: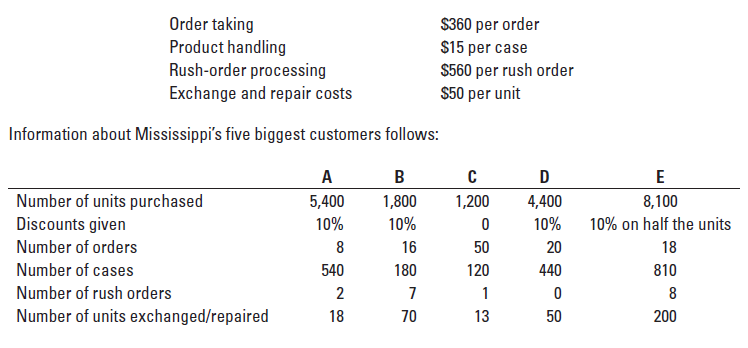 Students who've seen this question also like:
Want to see this answer and more?
Experts are waiting 24/7 to provide step-by-step solutions in as fast as 30 minutes!*
*Response times may vary by subject and question complexity. Median response time is 34 minutes for paid subscribers and may be longer for promotional offers.