Fats are one of the essential nutrient to our body.
Fats are obtained through food.
They provide energy to our body.
Fats contain mainly two parts :
1) Glycerol and
2) Three fatty acid molecules having long chain of hydrocarbons.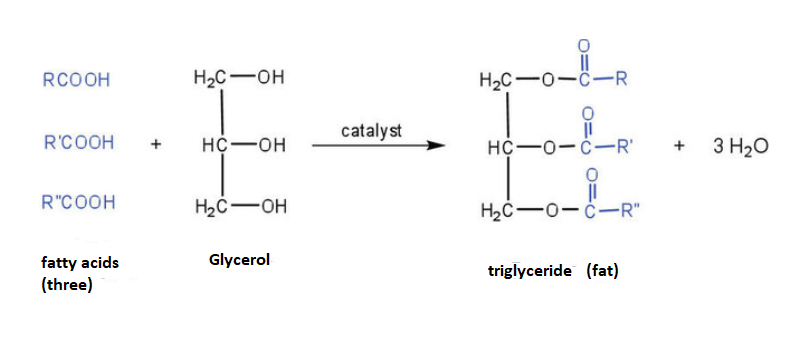 Fats are of three types based on the structure of hydrocarbon long chain present in the fatty acids:
1) Trans fat (the groups attached to the double bond in the hydrocarbon chain are in trans position).
2) Poly and mono unsaturated fats (cis double bonds)
3) Saturated fats (without double bond).