ADJUSTMENTS FOR A MERCHANDISING BUSINESS: PERPETUAL INVENTORY SYSTEM WITH SALES RETURNS AND ALLOWANCES A partial Trial Balance for Curless Company as of December 31, 20-- is provided below.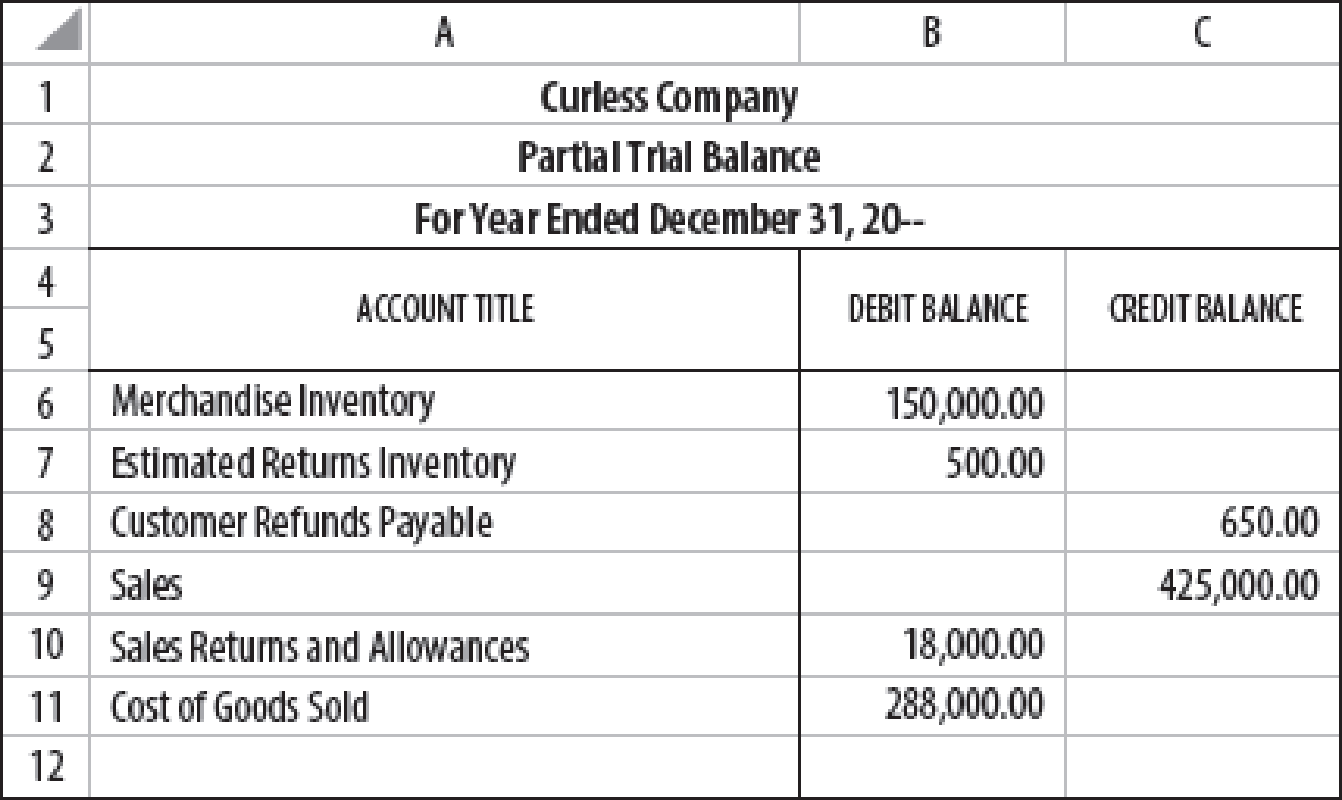 Curless has made the following estimates for next year:
1. Sales made this year of $7,800 will be returned next year and customers will be granted full refunds.
2. The estimated cost of the inventory sold this year and expected to be returned by customers next year is $5,900.
Open T accounts and enter the balances for the above accounts. Make appropriate adjustments to the T accounts.