The one-line diagram of a three-phase power system is as shown in the figure attached. Impedances are marked in per unit on a 100-MVA, 400-kv base. The load at bus 2 is S(sub 2) = 15.93 MW - j33.4 Mvar, and bus 3 is S(sub 3) = 77MW + j14 Mvar. I tis required to hold the voltage at bus 3 at 400 angle 0 degrees kV. Working in per unit, determine the voltage at buses 2 and 1.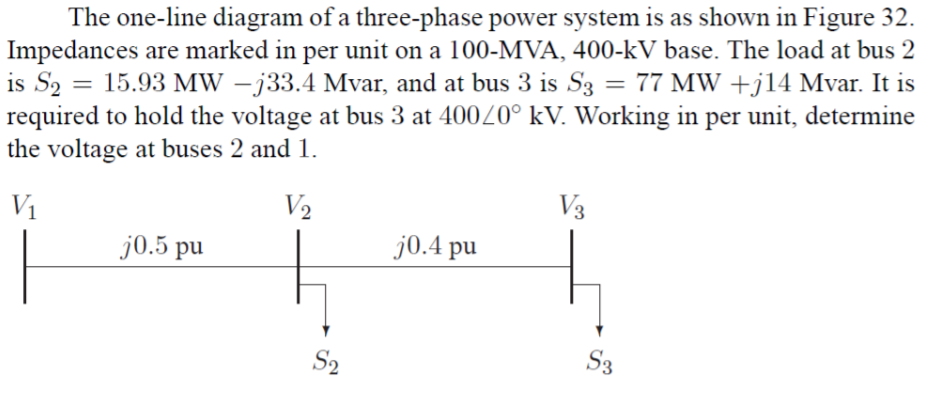 Students who've seen this question also like:
Want to see this answer and more?
Experts are waiting 24/7 to provide step-by-step solutions in as fast as 30 minutes!*
*Response times may vary by subject and question complexity. Median response time is 34 minutes for paid subscribers and may be longer for promotional offers.