The comparative balance sheets and income statement of Piura Manufacturing follow.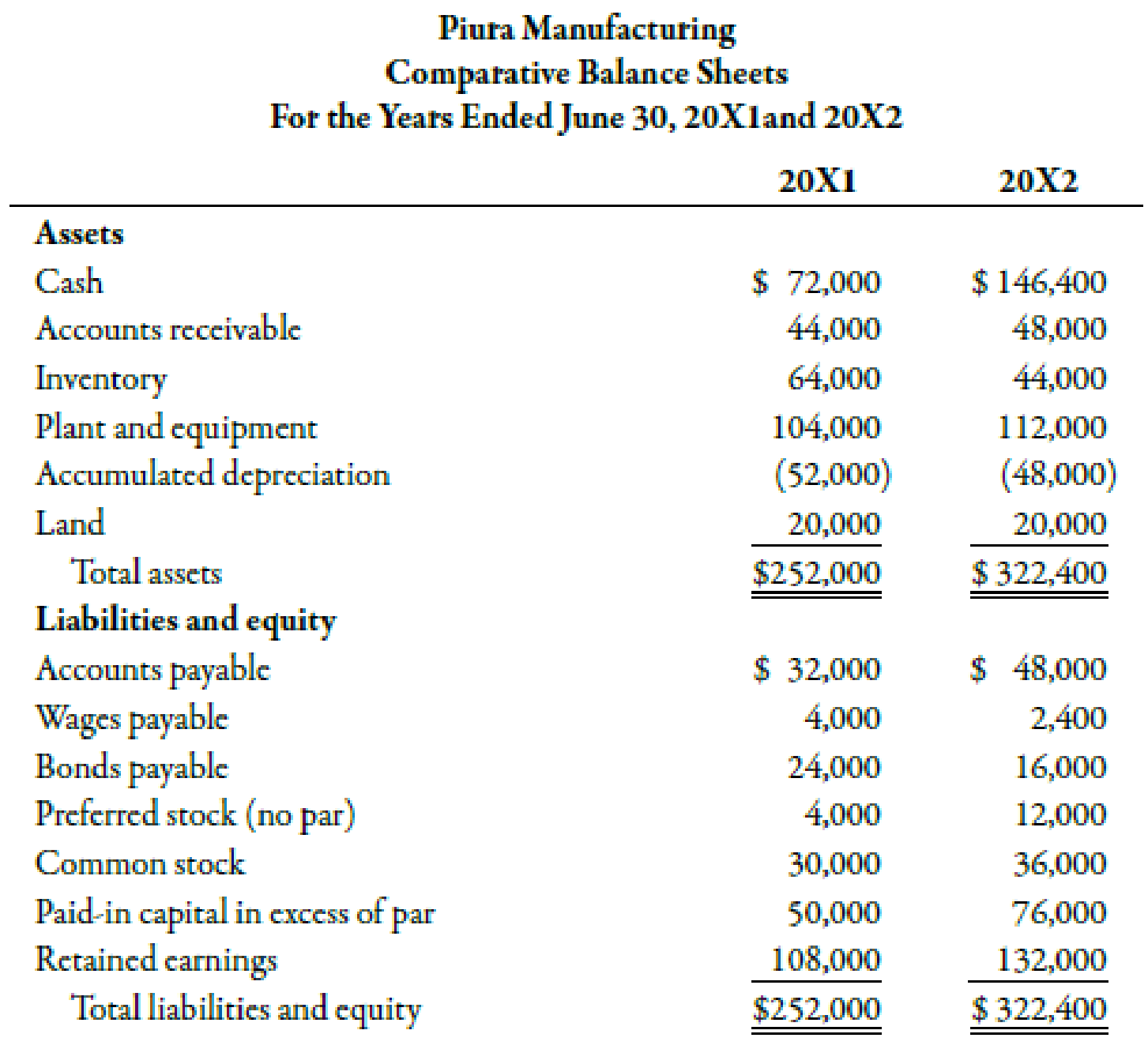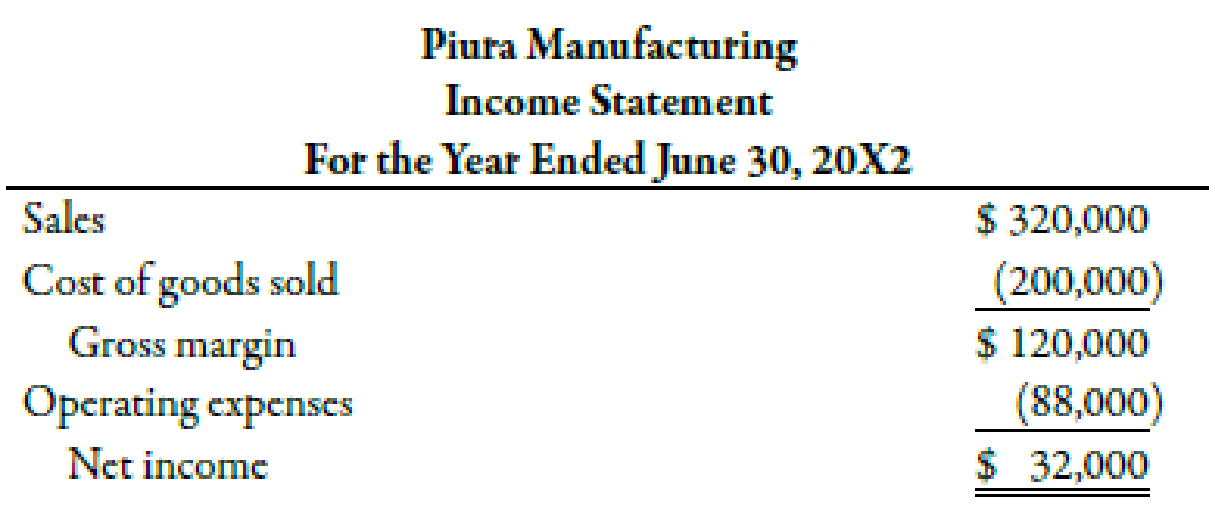 Additional transactions for 20X2 were as follows:
a. Cash dividends of $8,000 were paid.
b. Equipment was acquired by issuing common stock with a par value of $6,000. The fair market value of the equipment is $32,000.
c. Equipment with a book value of $12,000 was sold for $6,000. The original cost of the equipment was $24,000. The loss is included in operating expenses.
d. Two thousand shares of preferred stock were sold for $4 per share.
 Required:
1. Prepare a schedule of operating cash flows using (a) the indirect method and (b) the direct method.
2. Prepare a statement of cash flows using the indirect method.
3. Prepare a statement of cash flows using a worksheet similar to the one shown in Example 14.8 (p. 804).
4. Form a group with two to four other students, and discuss the merits of the direct and indirect methods. Which do you think investors might prefer? Should the FASB require all companies to use the direct method?