Capital rationing decision involving four proposals
Kopecky Industries Inc. is considering allocating a limited amount of capital investmentfunds among four proposals. The amount of proposed investment, estimated income fromoperations, and net cash flow for each proposal are as follows: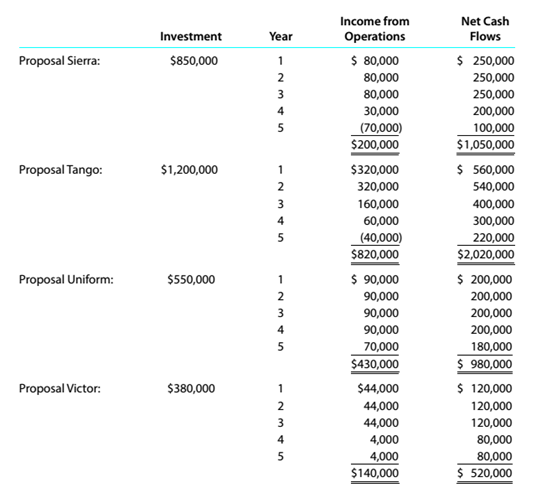 The company's capital rationing policy requires a maximum cash payback period of three years. In addition, a minimum average rate of return of 12% is required on allprojects. 1f the preceding standards are met, the net present value method and presentvalue indexes are used to rank the remaining proposals.
Instructions
Giving effect to straight-line depreciation on the investments and assuming no estimated residual value, compute the average rate of return for each of the four proposals. Round to one decimal place.