To review:
The determination of the survivorship pattern of Albertosaurus sarcophagus and determine the factors making these animals vulnerable to mortality.
Analysis of fossil assemblage of 22 individuals of Albertosaurus sarcophagus, a relative of Tyrannosaurus rex. All 22 died at the same time probably, but at different ages due to starvation. Growth lines present in fossilized leg bones were used to determine the age of death of each specimen. No data for very young individuals were obtained and 60% mortaility rates between birth and age too were assumed. Further, the table is extrapolated to 1000 individuals as given :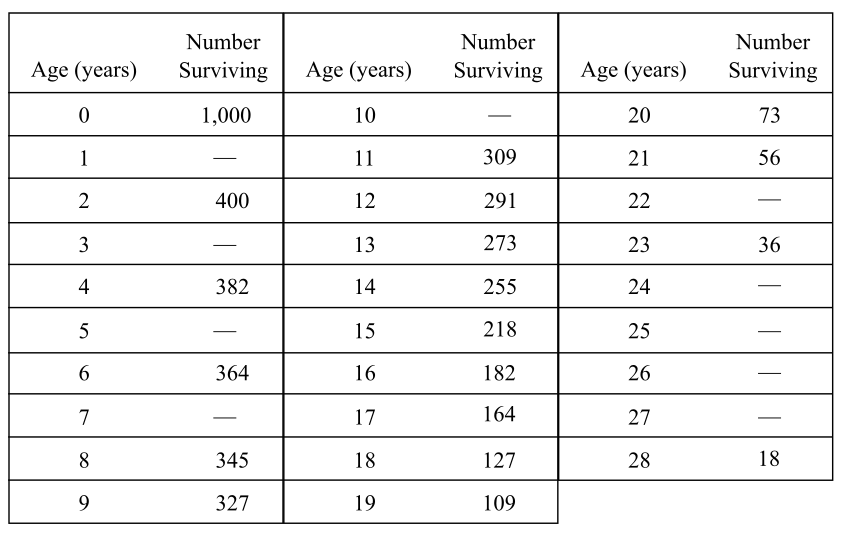 Introduction:
There are different types of species that have different anatomy, behavioral patterns, and habitat. Species also differ in their life span. We can track down the life of these different organisms with the help of survivorship table and curve. This table provides a reference to the birth of organisms born at the same time die in each year or unit time.