Use the following diagram to answer (a)-(d).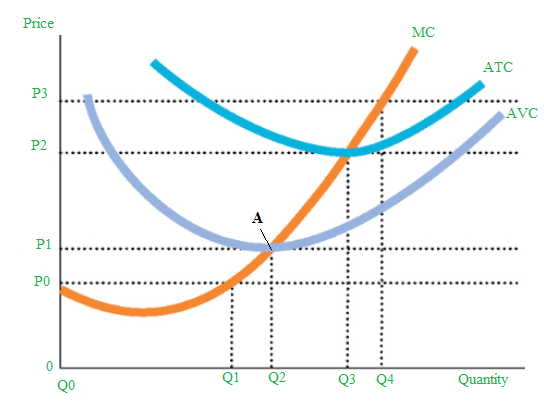 a. How much would a perfectly competitive firm produce at each of the indicated prices?
b. At which prices is the firm earning economic profits? Zero economic profits? Negative economic profits?
c. At which prices would the firm shut down?
d. Indicate what this firm's supply curve would be.