Using Common Size Income Statement Data
The 2019. 2018, and 2017 income statements for Spinner Entertainment Inc. follow.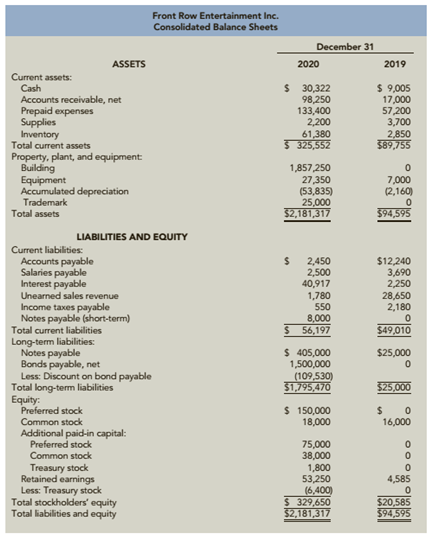 Required:
1. Calculate how much each of the revenues and c changed from 2017 through 2019 using horizontal analysis On percentage terms, rounded to two decimal places). Utilize 2017 as the base year for both 2018 and 2019. You do not need to include the actual dollar amounts shown above.
2. CONCEPTUAL CONNECTION Discuss the primary causes of Spinner's increase in net income in 2018 and the decrease in 2019.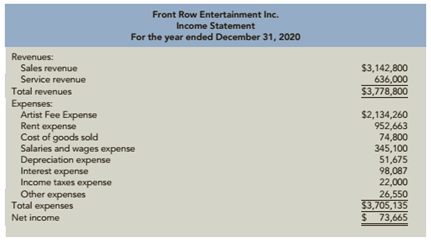 Additional information:
• The market price of the common shares at the end of the W is $17,55 per share.
• The average number of common shares outstanding for 2020 is 16,400.
• The dividend per common share for 2020 were $25,000. such is approximately $1.45 r share ($25.00W17.300 common shares). The 17,300 shares can be calculated from information in Chapter 10(16.000 shares at Jan. I. 2020 + 2.000 shares issued on June 15, 2020 - 700 shares repurchased on July 10.2020).
• Common stock repunhases for 2020 were Shown. This is taken from Chapter 10 as 700 common shares ere repurchased as treasury stock at a cost of $16 per share.
• Cash flows used in operating activities for 2020 were ($77,783).
• Preferred dividends for 2020 were $0.
Now: Round all answers to two decimal proses.