CONTINUING PROBLEM: FRONT ROW ENTERTAINMENT
The income statement and consolidated balance sheets for Front Row Entertainment follow.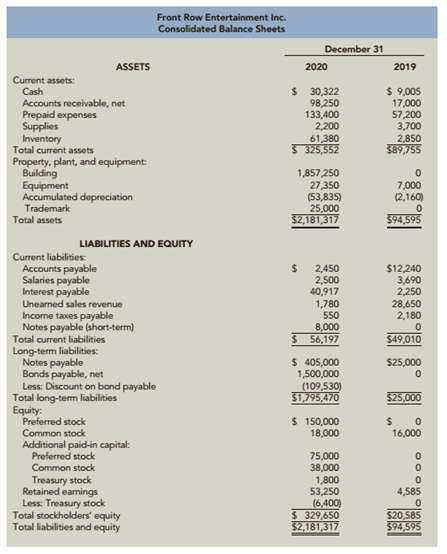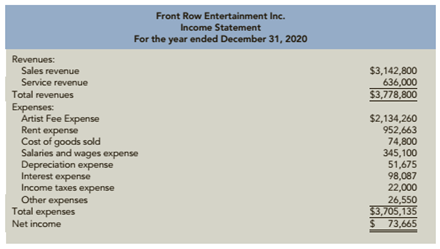 Additional information:
• The market price of the common shares at the end of the W is $17.55 r share.
• The average number of common shares outstanding for 2020 is 16.400.
• The dividends per common share for 2020 were $25000. such is approximately $1.45 r share ($25.00W17.300 common shares). The 17.300 shares can be cakubted from information in Chapter 10(16,000 shares at Jan. I. 2020 + 2.000 shares issued on June IS. 2020 - 700 shares repurchased on July 10.2020).
• Common stock repunhases for 2020 were Shown. This is taken from Chapter 10 as 700 common shares ere repurchased as treasury stock at a cost of $16 share.
• (ash flows used in operiting activities for 2020 re (S77.783).
• Preferred dividends for 2020 re SO.
Now: Round all answers to two decimal places.