PREPARATION OF ADJUSTMENTS ON A SPREADSHEET FOR A MERCHANDISING BUSINESS: PERIODIC METHOD The trial balance for the Venice Beach Kite Shop, a business owned by Molly Young is shown on page 552. Year-end adjustment information is as follows: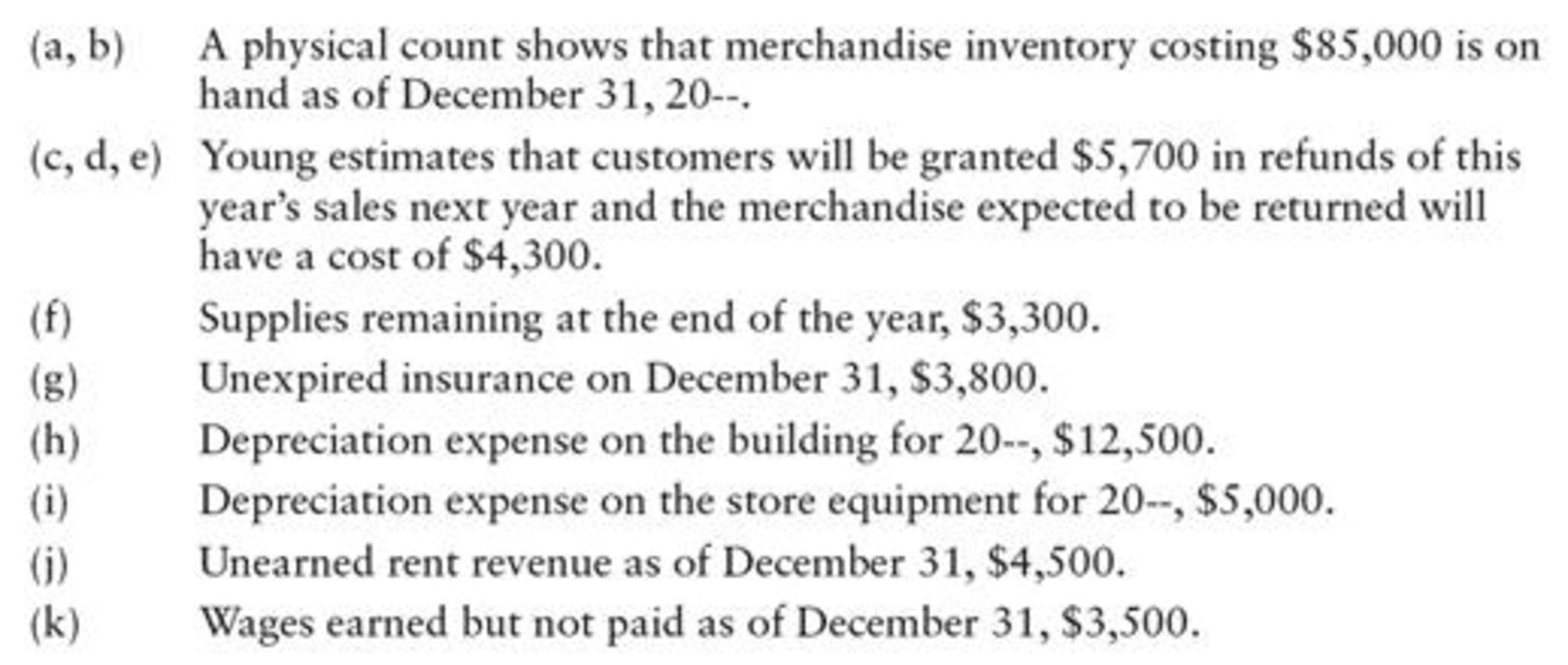 REQUIRED
1. Complete the Adjustments columns, identifying each adjustment with its corresponding letter.
2. Complete the spreadsheet.
3. Filter the adjustments in a general journal.