Transactions related to revenue and cash receipts completed by Albany Architects Co. during the period November 2–30, 2016, are as follows: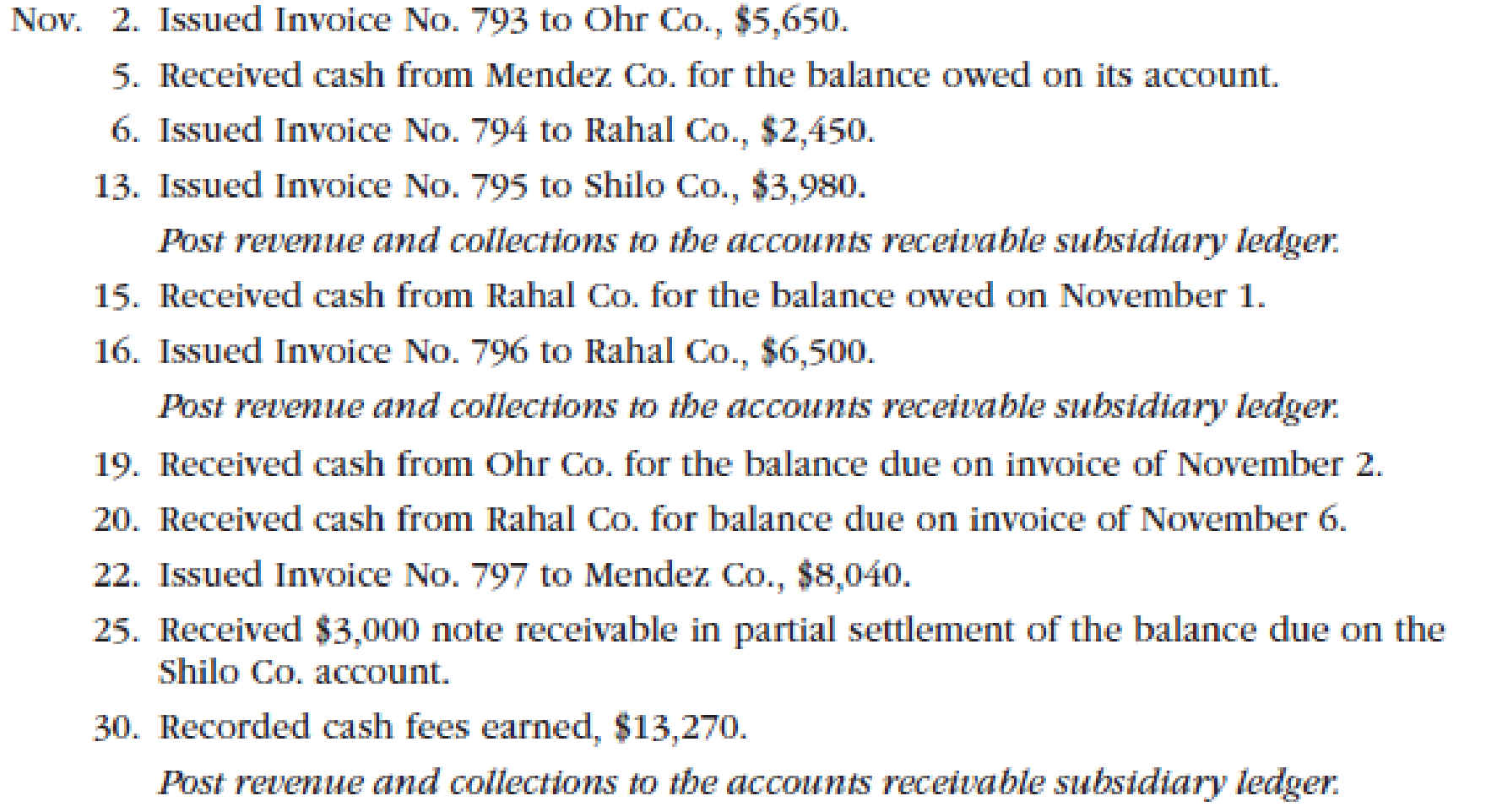 Instructions
1. Insert the following balances in the general ledger as of November 1:

2. Insert the following balances in the accounts receivable subsidiary ledger as of November 1:

3. Prepare a single-column revenue journal (p. 40) and a cash receipts journal (p. 36). Use the following column headings for the cash receipts journal: Fees Earned Cr., Accounts Receivable Cr., and Cash Dr. The Fees Earned column is used to record cash fees. Insert a check mark (✓) in the Post. Ref. column when recording cash fees.
4. Using the two special journals and the two-column general journal (p. 1), journalize the transactions for November. Post to the accounts receivable subsidiary ledger, and insert the balances at the points indicated in the narrative of transactions. Determine the balance in the customer's account before recording a cash receipt.
5. Total each of the columns of the special journals, and post the individual entries and totals to the general ledger. Insert account balances after the last posting.
6. Determine that the sum of the customer balances agrees with the accounts receivable controlling account in the general ledger.
7. Why would an automated system omit postings to a controlling account as performed in step 5 for Accounts Receivable?