Compare the circulation of Cyclone Yasi here with the image of Hurricane Sandy at the beginning of the chapter. Explain the major difference that you see.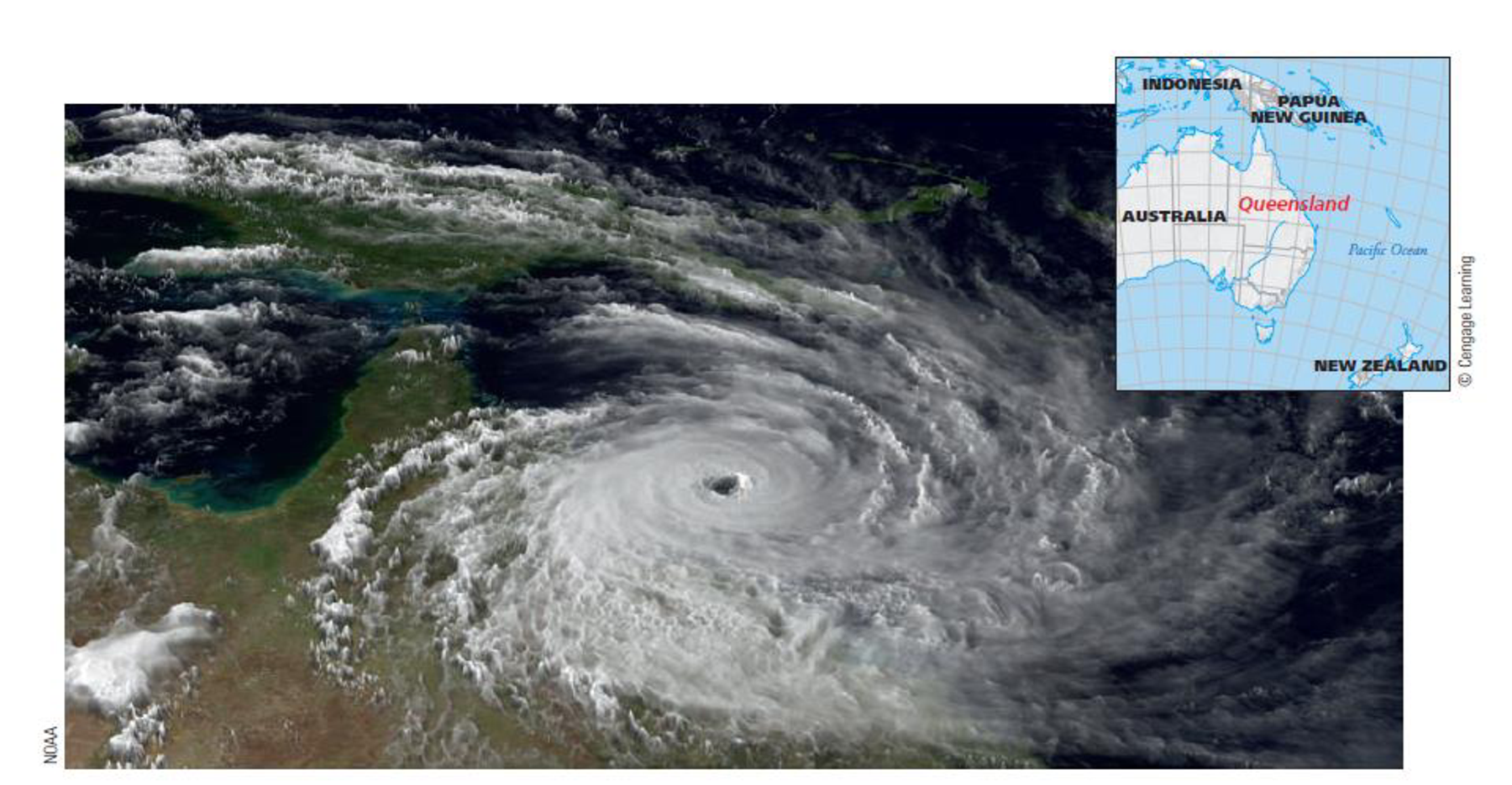 FIGURE 6.16 Cyclone Yasi, a category 5 hurricane striking Queensland, Australia, in 2011. Yasi's winds demolished homes, toppled or stripped large trees, and brought a half a meter of rain.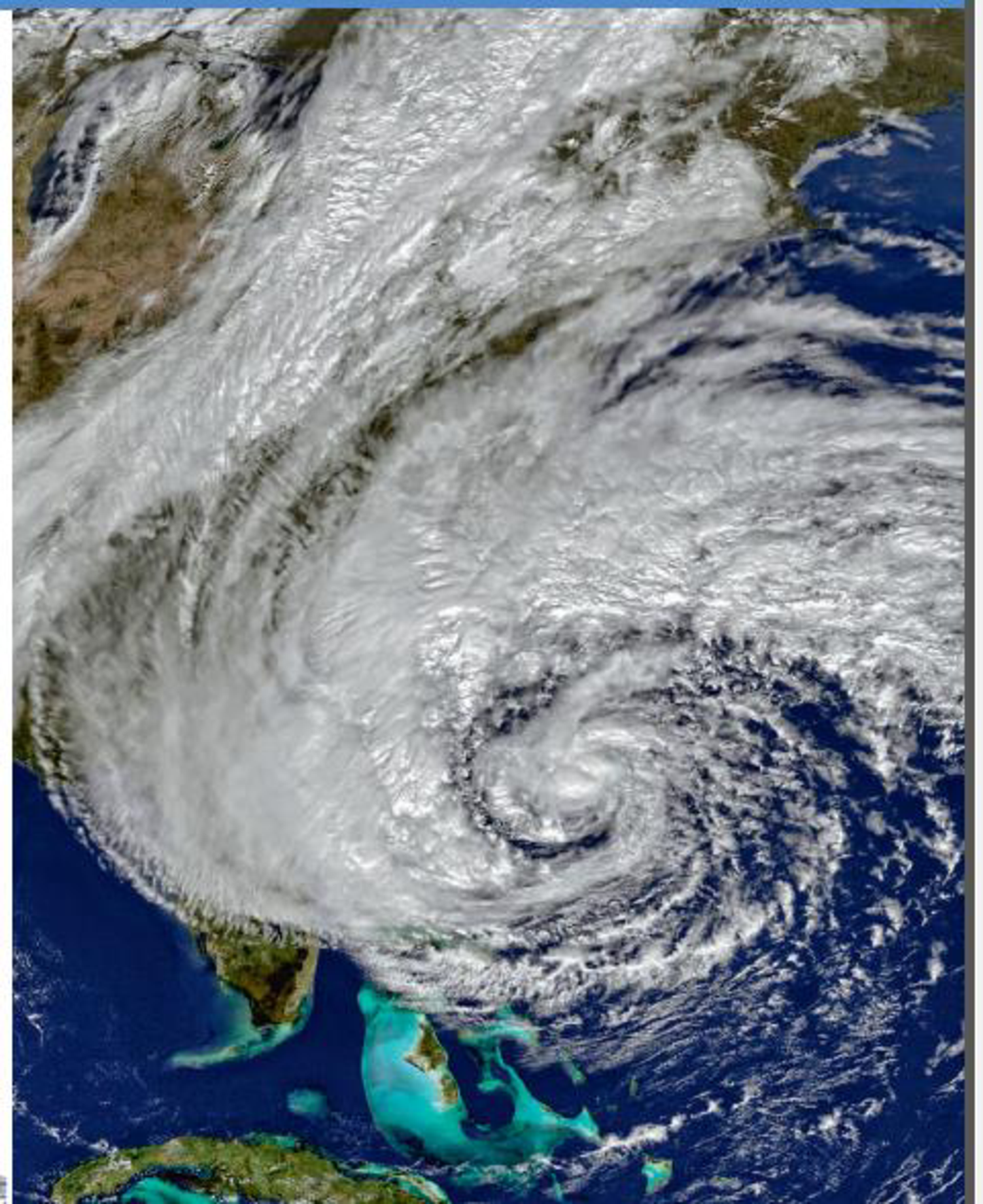 Hurricane Sandy in October 2012, after it had lashed several Caribbean islands win devastating force. The largest Atlantic hurricane in history, over 1600 km (1000 ml.) In diameter, the storm affected most of the eastern United States, and seriously damaged areas of New York and New Jersey.