Compare Figures 6.3 and 6.4. How are they different? How are they similar?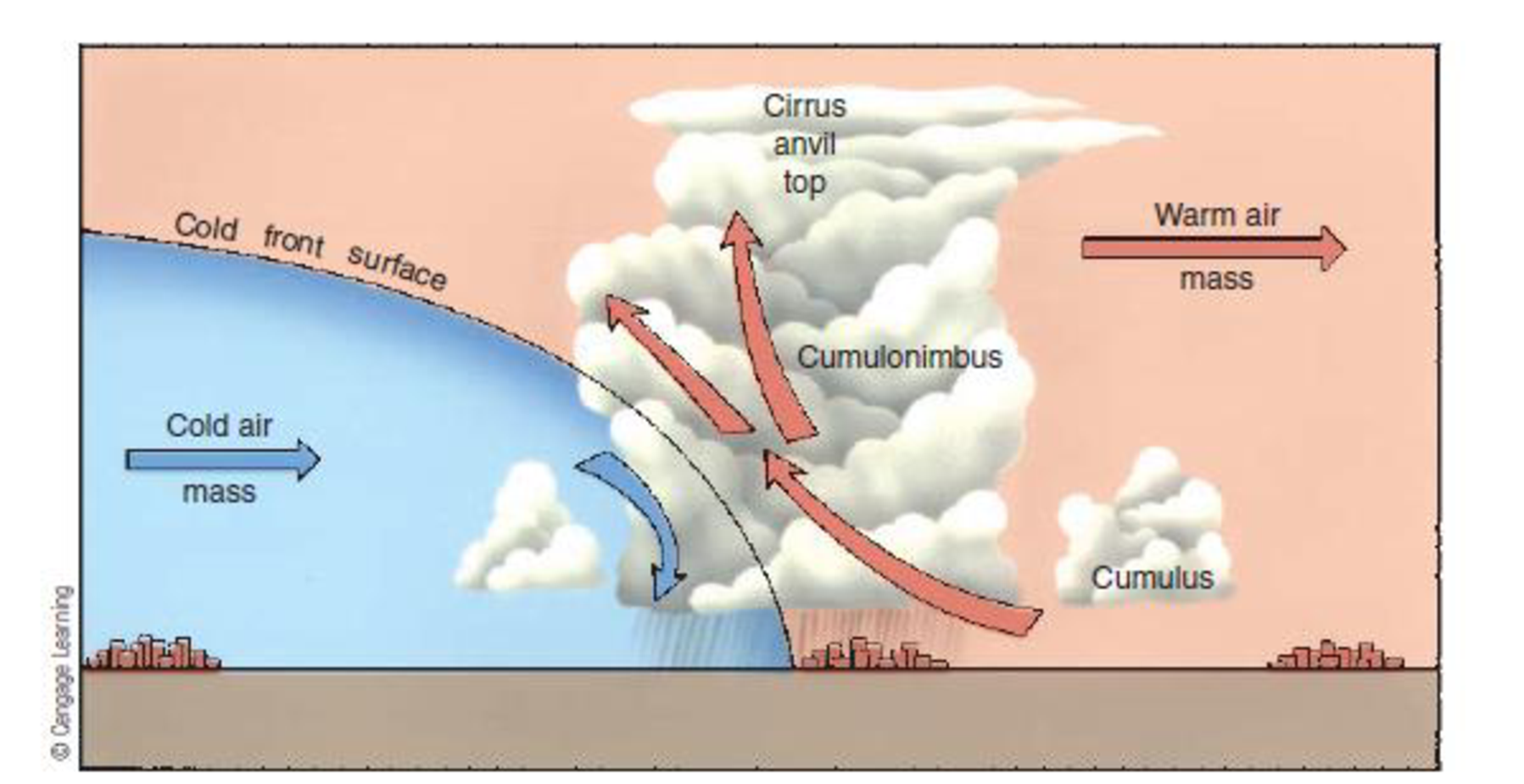 FIGURE 6.3 Cross section of a cold front. Cold fronts generally move rapidly, with a blunt forward edge that drives adjacent warmer air upward. This can produce violent precipitation from moisture in the warmer air.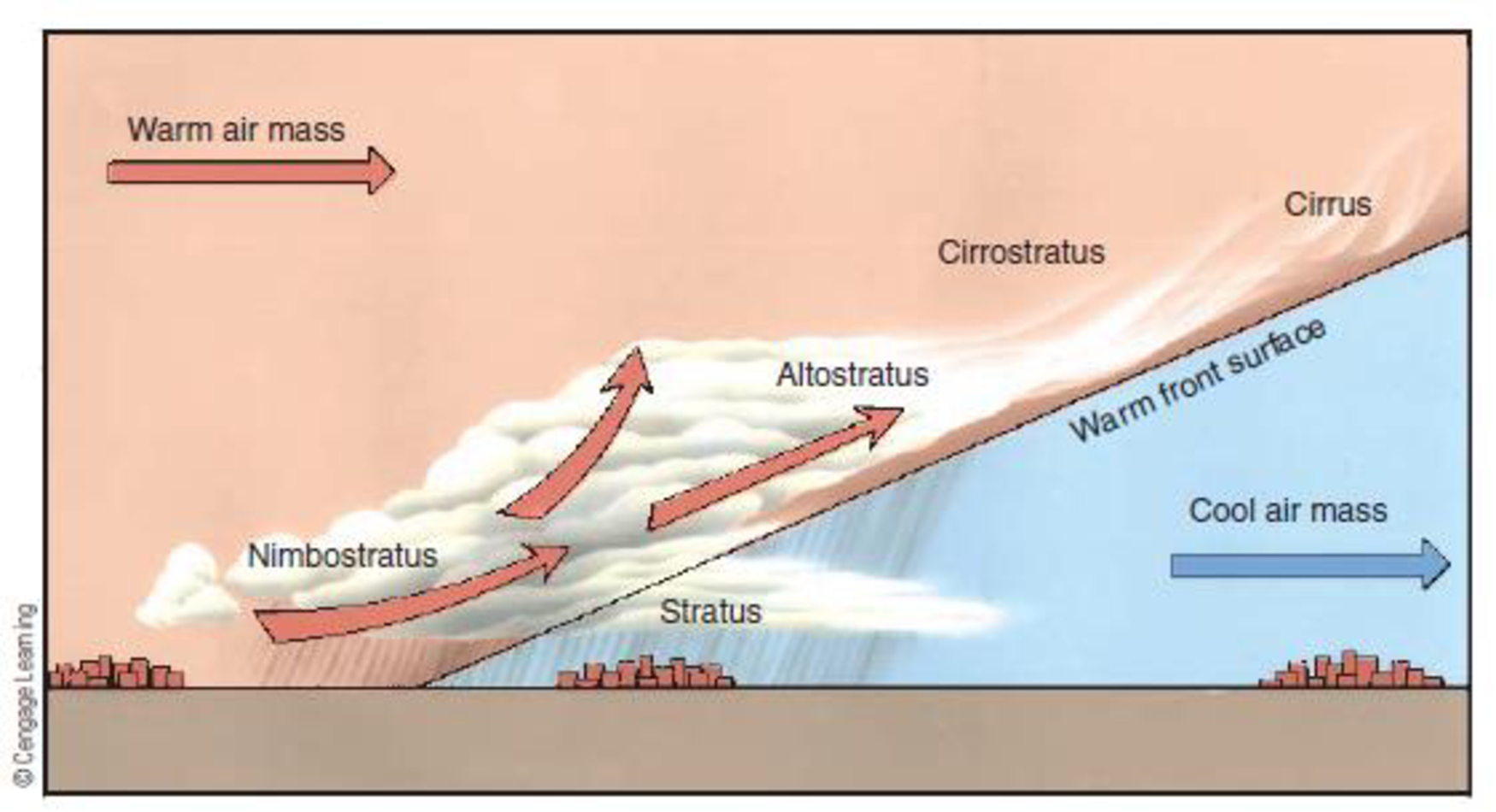 FIGURE 6.4 Cross section of a warm front. Warm fronts advance more slowly than cold fronts and replace rather than displace cold air by sliding upward over it. The gentle rise of the warm air produces stratus clouds and gentle rain.